See an Interactive Demo
Hazmat University offers a full line of online hazmat training & dangerous goods training courses.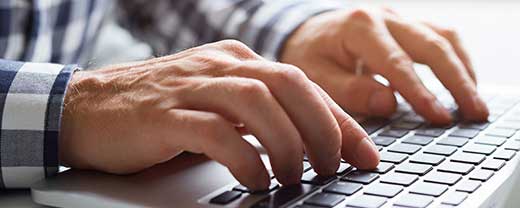 Convenient and High-Quality Online Hazmat Training Courses
Our online hazmat training courses provide comprehensive lessons containing the latest information on the regulations regarding the shipping of dangerous goods. These training programs consist of interactive exercises and quizzes to facilitate compliance with regulatory training requirements. Certified instructors with years of experience in the hazmat shipping industry develop the online hazmat training content and monitor constant changes in the regulations to provide updated training. We specialize in online hazmat training courses for shippers, freight forwarders as well as for any employees that perform functions involving the hazardous material regulations (HMR).
When registering for one of our online hazmat training courses, the training will incorporate the latest version of United States Title 49, Code of Federal Regulations (49 CFR) for transport of non-bulk hazardous materials by ground. The training courses specific to shipping by air feature the most recent edition of the International Air Transport Association's (IATA) Dangerous Goods Regulations, and the courses that focus on shipping by sea utilize the latest updates on the International Maritime Organization's (IMO) International Maritime Dangerous Goods Code (IMDG).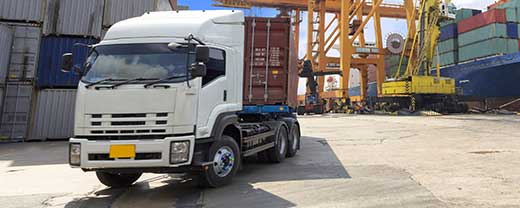 Have Questions About Our Online Hazmat Training?
Do you require assistance in selecting the most relevant online hazmat training for you or your employees? Are you interested in finding out more about exactly what information is covered in the various programs that we offer? Or would you like to learn more about our quantity discounts?
If you have any of these questions, or if there is anything you wish to know that our information pages and Frequently Asked Questions section do not address, then please feel free to call us at 1-844-LEARNDG (1-844-532-7634). We'll be glad to help you with anything you may need! Our office hours are Monday through Friday, 8:30AM - 5:00PM (Eastern Standard Time). You can also reach out to us through email at sales@hazmatuniversity.com for more information.
Want to see what our online hazmat training courses look like? Click here to view an Interactive Demo.
Benefits of Online Hazmat Training
Hazmat University Online Hazmat Training offers several benefits over traditional classroom training:
Easy Online Ordering:
For your convenience, the product pages listing the different online hazmat training courses we provide are separated by the means of transport that they focus on (ground, sea, or air), as well as supplemental options such as lithium batteries and general awareness training. Once you purchase access to the course, you can begin your training as soon as you want. Instead of waiting for an upcoming date for training, which may not always be in a location near you to begin, as you would with a traditional classroom training environment, as soon as you complete the purchasing process you are able to immediately begin your training.
Self-Paced Learning:
Unlike some of the online hazmat training programs for handling and shipping of hazardous materials that pose strict guidelines where you must finish your tasks by specific deadlines, Hazmat University allows for self-paced learning that is best for you, whether you absorb information quickly or prefer to take your time with your lessons this training option is for you. This also enables our students to make time for their online hazmat training while still being able to perform their job functions, even if their employment is full-time. Instead of needing to completely rearrange your schedule or potentially clash with your employer over how you can divide your time, you can easily incorporate our online hazmat training into your schedule and go through the training on your own time, without needing to abandon any of your other responsibilities.
Cost Effective:
Depending on your line of work, you may need to undergo training for more than one mode of hazardous materials transportation. Hazmat University provides options for multimodal training, meaning that we offer programs that provide initial or recurrent training for any combination of our air, ground, and vessel training courses. The multimodal programs contain all the same modules you would see in the individual courses, therefore making them comprehensive by taking the courses together. Moreover, purchasing different courses through a multimodal option is less expensive than purchasing them separately, so you can learn the same lessons about the requirements of the hazmat regulations at a discounted price.
Available Any Time:
With training programs arranged in a more traditional environment, you may only have the availability of the training at certain times of the month or the year. When you undergo online hazmat training through Hazmat University, your courses are available to you 24/7. Other programs might also be structured in a way that your training materials might only be accessible when dictated to you. Due to Hazmat University's online nature, our courses are available around the world, in any place where you can find an internet connection. Instead of having to make your way to any physical location, you can reach your training instantly via a Windows or Mac computer or laptop, or an Android or iOS tablet or smartphone.
User Friendly Design:
We have designed our programs to have a user-friendly interface that is easy to understand. Each module is a slideshow with voice recording that plays and changes slides automatically, with the runtime visible above the presentation. You can select which section you want to review and how long it will take, whether you have already seen it or want to jump ahead, by clicking on the menu. There are also buttons for restarting slides, changing to the previous or next one, or pausing the slides so you can jot notes without rushing. All this is optimized so the student has total control of the training experience without any confusion.
Instant Certificate of Completion:
You instantly receive proof of your online hazmat training completion for your certification after completing any one of our online hazmat training courses. This removes the headache and stress of waiting for your proof of completion to arrive in the mail days, or even weeks, after completing your training. This allows you to seamlessly move from student to hazmat employee, or from employee in need of recurrent training to a recertified employee.