What is Hazmat University?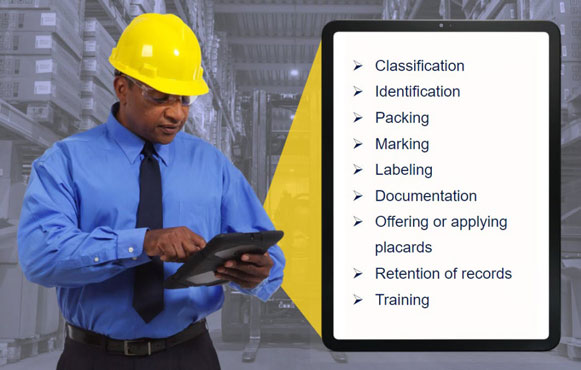 Hazmat University is online hazardous materials training developed and offered by the Bureau of Dangerous Goods to provide its quality hazmat training courses worldwide via the Internet. Enjoy the same level of world-class online hazmat training in a convenient and easy-to-use digital environment.
Hazmat Training Online Courses
Hazmat University provides online hazardous materials and dangerous goods training for all modes of transport and materials requiring special handling. Our online hazmat training courses are designed to comply with international regulations for shipping dangerous goods by aircraft and Vessels and for shipping hazardous materials by surface transportation for the U.S. Department of Transportation Title 49, Code of Federal Regulations within the United States.
How Does Hazmat University Work?
Simply purchase any of the course module packages or suites, or purchase modules individually through our online store. You will receive an e-mail confirmation of your purchase with an enrollment key and instructions. Then, just follow the instructions to register as a student with your enrollment key and you're ready to begin your online hazmat training.
Please call (844) 532-7634 or (609) 860-0300 to speak with one of our friendly, courteous, and knowledgeable staff members at the Bureau of Dangerous Goods and ask about our online hazmat training solutions.