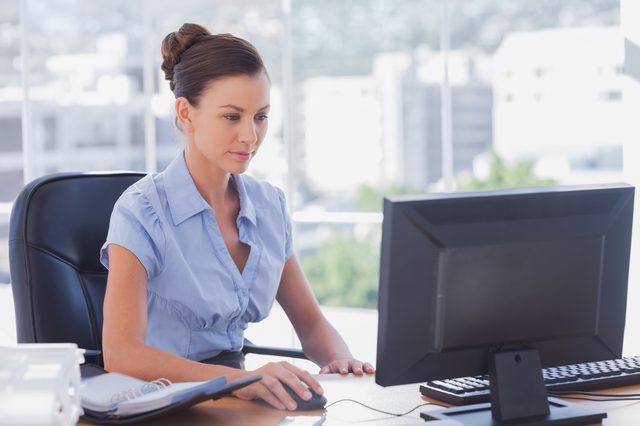 Toll Free: (844) 532-7634

Get in Touch
Hazmat University's Customer Service Commitment
Our dedicated customer service team is here to help. We are committed to providing free technical support for all of our online hazmat training courses. No matter your role in the hazmat transportation process, being competent, confident, and compliant with any and all hazardous material transportation guidelines is essential. 24/7, 365, our team is standing by for any and all issues you may have regarding your online hazmat training. To learn more about our
online hazmat training courses
or to reach out with a concern, simply fill out the form above or dial us toll-free at (844) 532-7634.
Why Choose Hazmat Training Online from Hazmat University?
Hazmat University leads the industry in providing high-quality hazmat online training courses with the most accurate and up-to-date information on 49 CFR, IATA/ICAO and IMDG hazardous materials regulations related to hazmat shipping by ground, air, vessel, or multi-modal transportation. Our online training is designed to meet the hazardous materials requirements of hazmat employees, shippers, freight forwarders, and others involved in the shipping, handling, and transport of hazardous materials.
Hazmat Training Prevents Incidents
While stringent training requirements for hazmat employees have been put in place by the hazardous materials regulations, anywhere from 15,000 to 20,000 hazmat transportation incidents continue to occur every year in the US. Hazmat University recognizes this challenge and is committed to making a difference through proper hazmat online courses backed by its engaging Dynamic Learning Environment. Hazmat University online training courses include general awareness training, security awareness training, function specific training, and safety training.
Hazmat University's Dynamic Learning Environment
Hazmat University's industry-leading Dynamic Learning Environment is a unique training methodology that makes hazardous materials handling, shipping, and transport training more enriching, engaging, and participatory. Characterized by student-friendly features, such as self-guided knowledge checks, quizzes, and interactive exercises, the Dynamic Learning Environment promises to make your hazmat training online a breeze!
Certified Instructors with Hazmat Industry Experience
Hazmat University's convenient, intuitively designed, and user-friendly hazmat online training courses are developed by certified instructors with dedicated knowledge of hazardous materials regulations and extensive experience in the hazardous materials safety practices for the transportation industry. Our instructors are continually monitoring the changes in the hazmat regulations in order to provide the latest and most updated handling, shipping, and transport online training courses in all areas in order to comply with federal and international training requirements.
Comprehensive Courses for Initial & Recurrent Training
Whether you are looking to complete your initial or recurrent hazmat training requirements, you can be assured that Hazmat University has the appropriate hazmat training courses available for you. When you register for one of our courses, the training will include the latest version of 49 CFR for the shipping of non-bulk hazmat by ground. Safety while transporting hazmat is of utmost importance, therefore training courses for the transport of hazardous materials by air feature the latest IATA dangerous goods regulations, and for transportation by vessel, incorporates the most recent IMDG Code updates.
Flexible, Convenient, Self-Paced Learning
At Hazmat University, we understand the demanding work schedules and busy lifestyles of our students as well as the different learning styles of each individual. Therefore, our online hazmat courses allow you to study your lessons whenever you are free, take as much time as necessary with each lesson, and complete your training at your own time and pace. Our hazmat training is designed to enable you to decide what type of learning style and schedule works best for you in order to achieve optimal learning outcomes.
Have Any Questions or Want to See a Course Demo?
Do you have questions or concerns about the right online training courses for you or your hazmat employees or have a quantity discount inquiry? Call our knowledgeable and friendly customer experience specialists toll free at 1-844-LEARNDG or (844) 532-7634 or send us an email at sales@hazmatuniversity.com. You can also view our
interactive demo
to understand how our online hazmat training works. We look forward to your productive online training journey with Hazmat University.