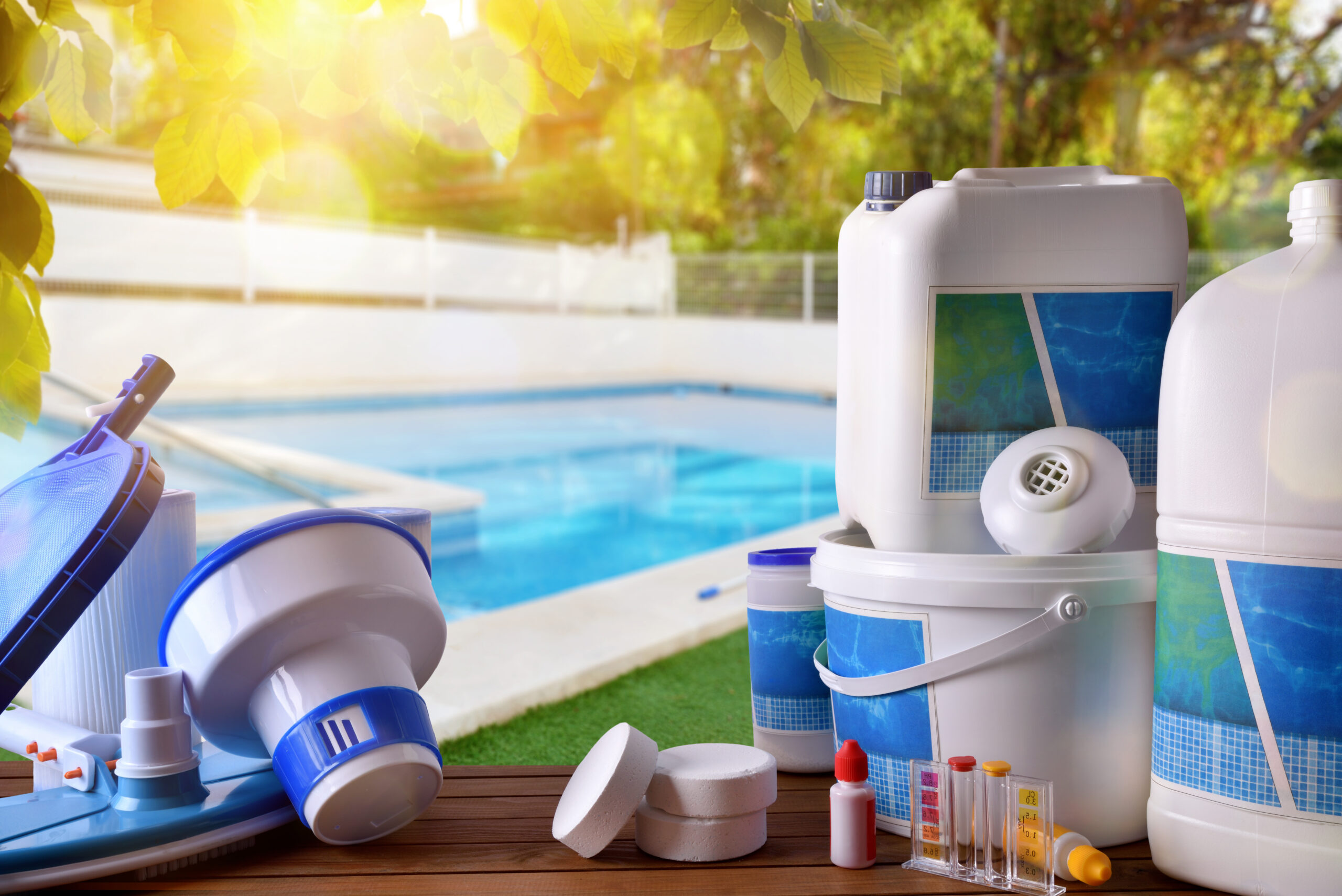 Your summer plans don't have to be affected when you pursue hazmat training. Hazmat University's self-paced, flexible and 100% online hazmat training courses for shipping by air, ground or vessel are designed to help you stay updated and compliant with your hazmat training requirements. Study at your own pace from anywhere, anytime and receive your certification while making the most of your summer fun 'n frolic with loved ones.
Welcome to summer and Hazmat Training!
That coveted time of year when the weather is warm, schools are out and vacations abound.  Pool parties, camping, picnics, baseball games, family reunions, trips to the beach or lake are a rite of the season.  If you own a home, yard work and outdoor maintenance are also in full swing.
As you partake in the revelry that is our favorite time of year, do you know how much a role hazmat plays in those activities?  Maybe so, maybe not.  We were challenged to consider how hazmat is engrained in our celebrations.  The result is eye opening.  We broke the list into 4 categories:
Yard/Garden (you do want to be the envy of the neighborhood right!):
Pool (need to keep that sparkling);
Vacation (you're outta here!);
Entertaining (who doesn't love a good party).
Yard/Garden Products
Ah, your yard and garden.  Your private place of solitude.  The place where you host your friends, take a break from heat and work.  The envy of the neighborhood.  Or maybe not.  Even with the trend toward organic materials that are easier on the environment, many people still use chemicals in their yards.
Herbicides and pesticides used in our yards may fall under several hazard classes in transportation.  Broad spectrum herbicides and pesticides may fall into class 9, Environmentally Hazardous Substances.  Mosquito repellent, in aerosol form, is a flammable compressed gas (division 2.1).
What about those lawn tools?  Those battery operated mowers, tractors, weed and hedge trimmers and others are all powered by lithium ion batteries.  Not part of the battery movement?  That's ok.  Gas powered lawn equipment is powered by, well, gasoline.  Gasoline falls into class 3 (flammable liquids).
Now that the weather is warmer, it's time to take on those outdoor maintenance projects on your house like painting the house or staining the deck. When you reach for the products, you need to accomplish that list, you'll be reaching for more hazmat.
Most latex based paints are not regulated in transportation however oil-based paints are flammable liquids (class 3). Stains used for wooden shutters or decks are also often classified as flammable liquids.
Pool Chemicals
When the summer really heats up, the backyard pool is the place to be.  Find your comfiest float and cocktail and you are set for the afternoon.
What about the chemicals you use in your pool?  Are they hazardous?
Chlorine and shock, commonly used to sanitize pool water, are classified as Oxidizers (Division 5.1).  Don't use chlorine?  Many chlorine replacement products are classified as Corrosives (Class 8).
Keeping the pool from being overtaken by pesky algae and other microscopic creatures will have you reaching for algaecide.  Most algaecides are environmentally hazardous substances (Class 9).
It's not just the chemicals you use in your pool that are regulated as hazmat in transportation.  The wireless speaker playing the tunes is powered by lithium batteries.  That aerosol you use to spray yourself with sunscreen, well that falls into a Non-Flammable Compressed Gas, Division 2.2.
Vacation
Americans love to go on vacation (doesn't everyone?). According to The Vacationer, nearly 219 million American adults plan to vacation this summer.  Wow!  But this blog is about hazmat. People don't take hazmat with them on vacation.
Wrong!  We carry all kinds of hazmat with us on vacation. Cosmetics (including hairspray) may be a flammable liquid or compressed gas (Class 3, 2.1). Camping gear, like the little canisters that fuel the camp stove, may have flammable gases.  Matches and lighters to start the campfire, also flammable.
What about those electronics?  You know, the phones, tablets, portable gaming systems that we need to keep us from getting bored while traveling.  All powered by lithium batteries.
Entertaining
Backyard barbeques, family reunions in the park and gatherings at the beach or lake can't include hazardous materials, can they?  Of course they do!
We love a good grilled steak (or hamburgers and hotdogs), grilled chicken, or watermelon (seriously, it's really good). The grill we use to prepare them is one of two kinds, charcoal or propane. Whichever side of the whole gas vs charcoal grill debate you fall on, hazmat is what fuels the grill. Charcoal is a form of carbon that is regulated as spontaneously combustible (Division 4.2).  If you use a gas grill, you know you are hooking up the propane cylinder (Division 2.1) to get it fired up.  We also have the same lighters or matches that we used camping to light our grills at home.
If you are summer party over-achiever, and live in an area where it's legal, you may also have fireworks.  All fireworks are regulated Class 1 explosives.  Sparklers aren't fireworks you say?  There not, but they are regulated as flammable solids (Division 4.1).
Did we just take the fun out of summer?  Hopefully not!  Enjoy summer and all it has to offer. Be aware of the materials you use and follow instructions for proper usage.  And seriously, try the grilled watermelon!
Choose Hazmat University's Online Hazmat Training Courses This Summer
Hazmat University offers a wide range of online hazmat training courses for handling and shipping of hazardous materials by ground, air, and vessel. Our affordable, easy-to-access, student-friendly courses cover all the necessary requirements for both mode-specific and multimodal training.
At Hazmat University, you can find comprehensive courses covering the prescribed regulatory obligations for hazmat shipping as well as specialized courses that focus on specific subjects such as lithium batteries.
With the integration of cutting-edge technology, Hazmat University has transformed online hazmat training and made the learning experience more interactive and interesting. Whether you are seeking initial or recurrent hazmat training, our dynamic courses ensure that the process is experiential, captivating, and more convenient than ever before.
Sign up for our online hazmat training courses today and receive your training certification while you enjoy the summer season with family and friends. For more information about Hazmat University's online hazmat training courses or to speak with one of our knowledgeable representatives, call (844) 427-0167 or contact us online.
Be Confident. Be Competent. Be Compliant.