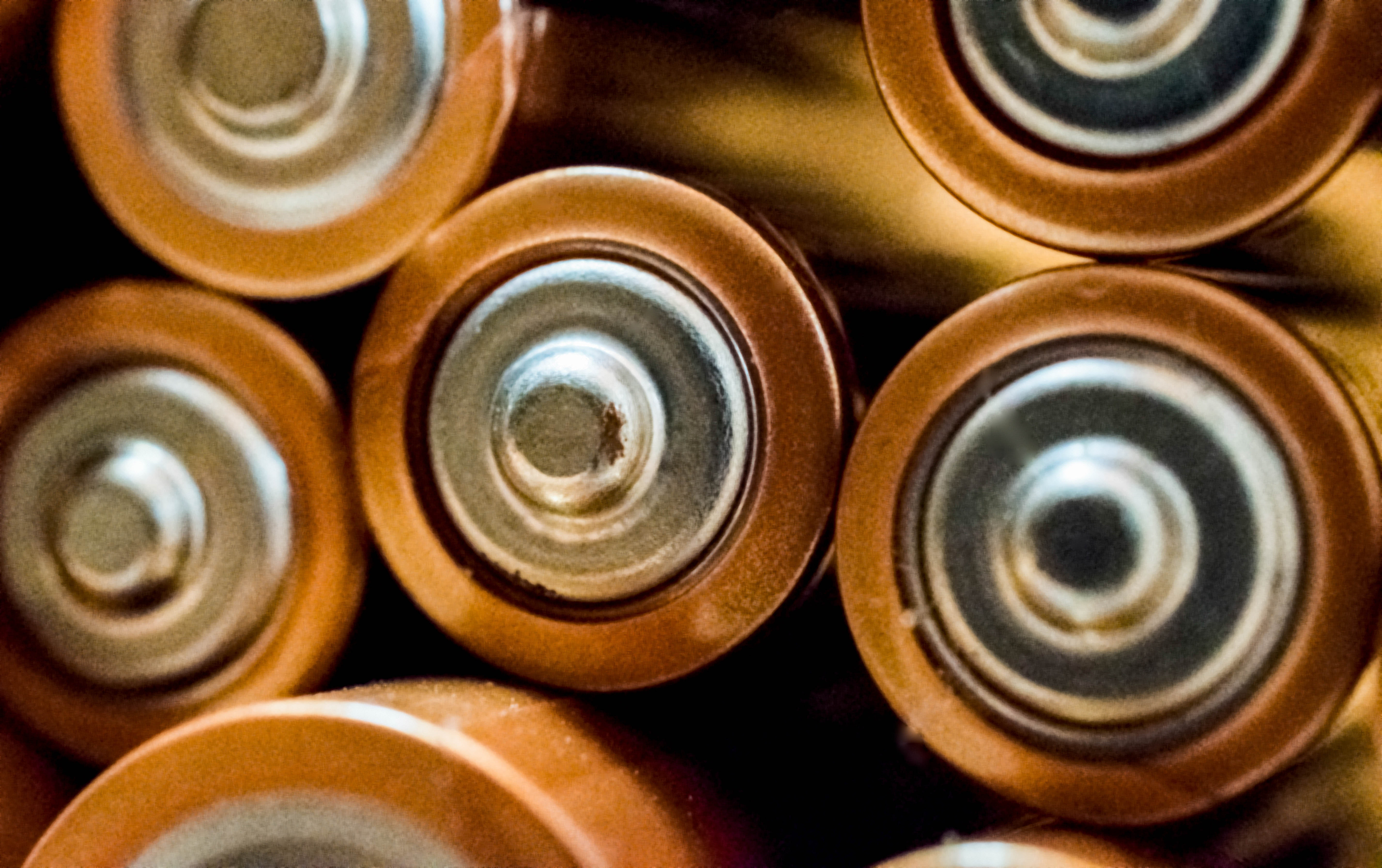 Lithium batteries power a wide range of items that we use on a daily basis – from smartphones to computers, watches, toys, power tools, medical devices, and electric vehicles. Due to their high energy density, lithium batteries can store an impressive amount of energy while being smaller and lighter than other types of batteries. It is why they are commonly used in an exceptionally wide array of appliances and equipment today.
The increased energy density that makes lithium batteries so effective and durable also poses great risks to those who handle and transport these batteries. Even the slightest mistake or negligence on the part of those who handle these batteries can result in serious accidents. It's why lithium cells and batteries are categorized as a Class 9 hazardous material under the US Department of Transportation's (US DOT) Hazardous Materials Regulations (HMR).
In this article, we take a detailed look at the risks associated with transporting lithium cells and batteries and the steps that hazmat personnel can take to mitigate these risks as well as answer some of the most frequently asked questions about lithium batteries.
What are the Different Types of Lithium Batteries?
Lithium batteries can be broadly divided into two categories – lithium metal batteries and lithium ion batteries. Lithium metal batteries contain an anode made of lithium metal or lithium compounds. These are primary batteries that cannot be recharged and are meant to be used only once. They are used in a wide range of devices including watches, car key fobs, cameras, calculators, and medical devices like pacemakers and defibrillators.
Lithium ion batteries, on the other hand, contain lithium in an ionic form. Depending on its size, type, and chemistry, a lithium ion battery might contain one or more lithium ion cells. These are secondary batteries that can be recharged and used again and again. They are primarily used in portable consumable electronics items like smartphones, tablets, laptops, digital cameras, and handheld game consoles. They are also used in power tools, electric wheelchairs, electric vehicles, and aircraft.
Is a Lithium Cell the Same as a Lithium Battery?
No it is not! A lithium cell is a single electrochemical unit consisting of a positive electrode and a negative electrode. A lithium battery, on the other hand, consists of two or more lithium cells which are connected together.
It should be noted that both lithium ion cells and lithium batteries are categorized as hazardous materials under US DOT's HMR and must be transported in accordance with the relevant regulations.
How Lithium Battery Packages are Categorized?
Packages containing lithium batteries are divided into the following categories.
Stand-alone (packages containing lithium cells and batteries)
Packed with (packages containing equipment and batteries, but the batteries are not installed in the equipment)
Contained in (packages containing equipment in which the batteries are already installed)
Vehicles (packages containing electric vehicles that are powered by lithium batteries)
Cargo transport units (cargo transport units that are powered by lithium batteries)
Risks Associated with Lithium Batteries
The primary problem with lithium batteries is that their components can overheat under certain circumstances. If and when it happens, the battery can ignite and even explode.
The components of a lithium battery are designed to operate within a specific range of temperature. When the temperature increases and exceeds the critical level, it can result in a chemical reaction called thermal runaway, which can lead to a hazmat incident. It can be caused by a number of reasons including improperly designed or defective components, improper assembly, or a short circuit.
During a thermal runaway, the energy contained in a lithium battery is released suddenly. The temperature can rise as high as 1,000 degrees Fahrenheit (over 500 degrees Celsius) within a few milliseconds.
The problem with a lithium battery fire is that it tends to release an ether-based vapor, oxygen, and hydrogen byproducts, all of which are extremely flammable. As a result, the reaction can produce even more heat and the fire can be extremely difficult to extinguish.
If left unchecked, a thermal runaway can lead to a series of chain reactions and spread to every cell within the device as well as cells, batteries, devices containing batteries, and other conductive materials in the vicinity. Depending on the circumstances, it can result in a large scale hazmat event with catastrophic consequences.
Yet another problem with lithium battery fires is that they tend to release toxic gases into the atmosphere. These gases can irritate the mucous membrane and cause nausea. They are also carcinogenic in nature and can be extremely harmful to health.
Hazmat Incidents Involving Lithium Batteries Transport by Air
Data from the Federal Aviation Administration shows that between 2006 and 2022, a total of 412 hazmat incidents involving lithium batteries were reported. In 2022 alone, 55 hazmat incidents involving lithium batteries were reported.
Out of these 55 incidents, 46 occurred on commercial flights and 9 occurred on cargo flights. Electronic cigarettes or vape devices were responsible for 19 of these incidents. Lithium battery packs were responsible for 16 incidents, laptops were responsible for 8 incidents, and smartphones were responsible for 7 incidents.
A summary of the lithium battery incidents that occurred in 2022 is provided here by the FAA.
Restrictions Involving the Transportation of Lithium Batteries
Due to the risks posed by lithium cells and batteries, the hazmat regulations have imposed several restrictions on how they should be transported.
For example, standalone lithium metal batteries cannot be transported as cargo on passenger flights. In order to be transported on a passenger flight, the cells and batteries in question must meet the quantity limits specified and restricted only to contained or packed with equipment. In addition to that, approval must be obtained from the authorities in the State of Origin, State of Destination, as well as the State of the Operator if there is a need to transport on a passenger aircraft in other than these configurations.
Similarly, in case of urgent medical necessities, lithium cells and batteries can be transported on passenger flights – as long as the aforementioned approvals are obtained.
As far as standalone lithium ion batteries are concerned, they can be transported only if their state of charge is less than or equal to 30% of their rated capacity. In order to be able to ship lithium ion batteries whose state of charge exceeds 30% of their rated capacity, approvals must be obtained from the authorities in the State of Origin and the State of the Operator.
Apart from this, the aforementioned rules for the transportation of lithium metal cells and batteries on passenger aircrafts are also applicable to lithium ion cells and batteries.
How to Ship Lithium Batteries that are Damaged or Defective?
Lithium cells and batteries that are defective (defectively designed or assembled), damaged, or have been recalled due to safety reasons cannot be transported on passenger or cargo flights under any circumstances. The only approved modes of transportation for these types of batteries are highway, rail, and vessel.
How to Mitigate the Risks Associated with Transporting Lithium Batteries?
The best way to mitigate the risks involved in transporting lithium cells and batteries is to make sure each and every person involved in the pre-transportation as well as the transportation process has the required training to be able to carry out their responsibilities.
The term 'pre-transportation' refers to a wide range of functions including determining the hazard class of different types of materials, selecting, marking, and labeling hazardous materials packages, preparing and reviewing shipping papers, providing emergency response information, and many more. You can find the complete list of pre-transportation functions here.
At Hazmat University, we offer comprehensive lithium batteries training courses for hazmat personnel, shippers, freight forwarders, and other parties who handle lithium batteries or are involved in the transportation of lithium batteries by air, ground, or vessel.
Our lithium battery training courses focus on the regulatory requirements of the International Air Transport Association (IATA), Title 49 Code of Federal Regulations (49 CFR), and the International Maritime Dangerous Goods Code (IMDG).
We offer standalone training courses (which focus specifically on shipping lithium batteries by air, ground, or vessel) as well as multimodal courses (which focus on the regulatory requirements for transporting lithium batteries by air and ground, air and vessel, ground and vessel, or air, ground, and vessel).
Advantages of Choosing Lithium Batteries Online Training Courses Offered by Hazmat University
Hazmat online courses are designed to educate you and inform you about all the relevant regulatory requirements for lithium battery shipments through different modes of transportation.
Self-paced online courses are ideal for those who need standalone training as well as those who have already taken hazmat training courses and need supplemental training.
Course material is prepared by industry specialist who have an in-depth understanding of lithium battery shipping regulations and have extensive experience in hazmat transportation.
We constantly revise and update our hazmat online training course material to include the amendments to existing regulations as well as new regulations that are introduced from time to time.
Hazmat courses are function-specific. They not only explain the 'what' part of federal regulations, but also explain the 'how' part. By taking our courses, you can not only obtain a clear idea of the regulatory requirements specific to your job, but also learn how to comply with them.
You can take these courses without leaving the comfort of your home irrespective of where you live. You do not need an instructor or mentor to guide you through these courses, as they are highly interactive in nature and all the regulatory requirements are explained in an easy-to-understand language.
Get the Most Updated Online Lithium Batteries Training Courses from Hazmat University
Hazmat University's lithium batteries online training courses are designed to educate you on all the aspects of lithium battery shipping – from learning how to classify, segregate, and package lithium batteries to how to transport them safely through ground, air, and vessel.
Hazmat online courses cover the domestic as well as international regulatory requirements for shipping loose lithium metal batteries and ion batteries, lithium batteries packed with equipment, as well as lithium batteries installed in equipment. If you handle or are involved in the transportation of lithium batteries or equipment powered by lithium batteries, you can benefit enormously by taking our courses.
Hazmat University's one-of-a-kind Dynamic Learning Environment will significantly enhance your online hazmat learning experience. It features slideshows with audio recording, conversational online video training, self-guided knowledge checks, and various other interactive elements that will make learning hazmat best practices a breeze.
Call us today at 844-769- 2815 or fill out our convenient online contact form to find out more about our lithium batteries training courses.
Be confident. Be competent. Be compliant.