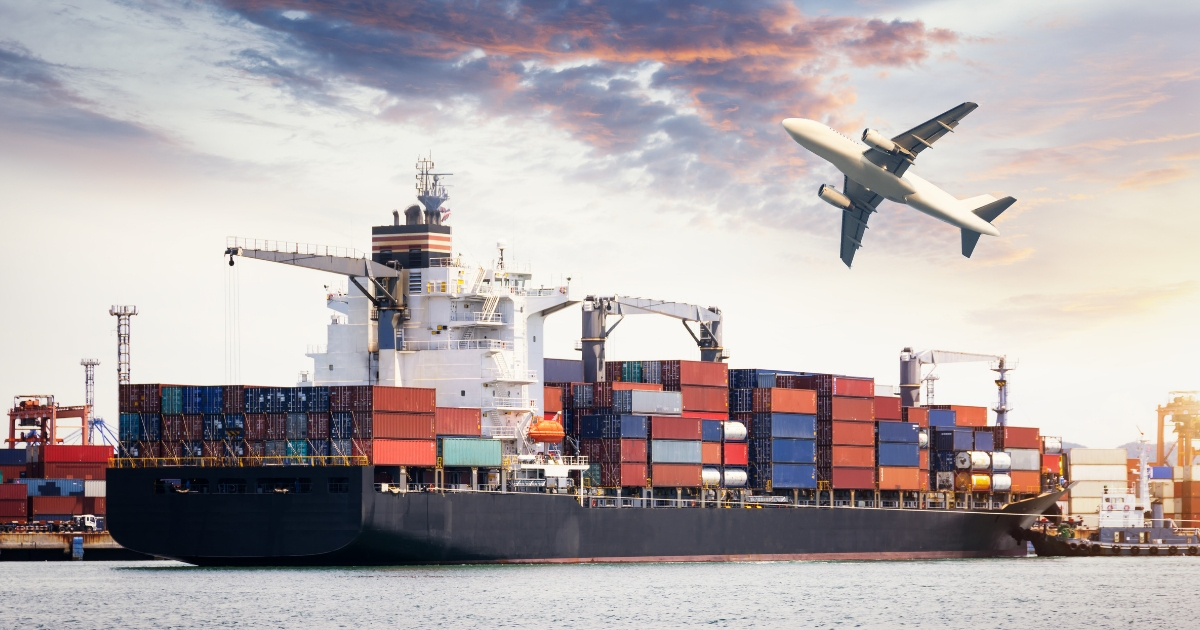 Change is constant, and the time has come for changes to IATA's Dangerous Goods Regulations (DGR) and IMO's International Maritime Dangerous Goods (IMDG Code). Hazardous materials workers need to stay current and use the most up-to-date regulations in their line of work. To help you keep track, here is a summary of changes for the IATA DGR 60th (2019) Edition and the IMDG Code 2018 Edition Incorporating amendment 39-18.
Significant Changes Common to Both IATA and IMDG
While the IATA DGR and the IMDG Code are written and enforced by separate organizations, there is, in fact, some crossover between the updates in their most recent editions. Perhaps the most significant of these is a major overhaul regarding the definitions and classification criteria of corrosives, which are now in line with those used by the Globally Harmonized System of Classification and Labeling of Chemicals (GHS).
Another noticeable update is the change of the term "risk" to "hazard" in many instances, which IATA claims will "reflect the correct usage of the term 'risk' to align to the meaning of risk in accordance with safety management systems." Furthermore, there are now twelve new entries for articles containing dangerous goods. UN numbers 3537 through 3548 are spread across Classes 2, 3, 4, 5, 8, and 9, as well as Division 6.1.
2019 IATA Regulations Changes
Several IATA lithium battery regulatory changes will be implemented in the 60th edition of the DGR. Chief among them is that the current "lithium battery handling label" will be replaced by a new label and Class 9 will have an additional label to reflect when lithium batteries are being transported. In addition to the aforementioned classification revisions for corrosives, there are also classification revisions for hybrid lithium batteries – those with both lithium ion and lithium metal cells. Plus, the Dangerous Goods List now includes an entry for "lithium batteries installed in cargo transport units," assigned to UN 3536.
The number of spare batteries allowed to be packaged with equipment has been clarified within the Packing Instructions. Moving forward, these will be packed in accordance with Packing Instructions 966, and Packing Instructions 969.
Other changes include a more detailed explanation on the "three-month window" for recurrent training, updates to the Special Provisions for a number of items (including lithium batteries), and added requirements for when dangerous goods are brought onboard an aircraft by a crew member or a passenger.
2019 IMDG Regulations Changes
Among the new IMDG regulations for 2019 and 2020 – collectively known as Amendment 39-18 – are new entries in the Dangerous Goods List, including the aforementioned entry for "lithium batteries installed in cargo transport units." UN 3536, which numerically precedes that one and the twelve other new UN numbers, is for "toxic solid, flammable, inorganic N.O.S." (which stands for "not otherwise specified").
Also new and notable to the Dangerous Goods List are some significant changes regarding segregation:
Eighteen new segregation groups have been coded and included in Column 16b.

There are also three new segregation codes:

SG76 – segregation as for Class 7

SG77 – segregation as for Class 8 (not needed if in relation to Class 7)

SG78 – stow "separated longitudinally by an intervening complete compartment or hold from" Division 1.1, 1.2, and 1.5

Besides this, at least one of the following three codes have just been assigned to many substances that have already been in the List:

SG35 – stow separated from acids

SG36 – stow separated from alkalis

SG49 – stow separated from cyanides
These are only some of the most noteworthy changes to the regulations regarding dangerous goods shipping and handling, and this article is not intended to be comprehensive. One last and important note is that these changes are not effective immediately. When it comes to the IATA DGR, all of the updates for the 60th edition become mandatory beginning on the first day of 2019. As for the new IMDG regulations, the changes included in the new amendment for the 2018 edition are optional for the 2019 calendar year but become mandatory on the first day of 2020. Anyone involved in the transportation process for hazardous materials must be ready by these dates.
Hazmat University's online hazmat training courses are regularly revised to include the most recent updates on the IATA DGR and the IMDG Code. Anyone who signs up for our training programs can rest assured that their training will reflect the most current regulations, whether they are involved in shipping by air or shipping by vessel.
For more information regarding the changes, please refer to these links: IATA DGR 60th (2019) Edition and IMDG Code 2018 Edition Incorporating amendment 39-18.