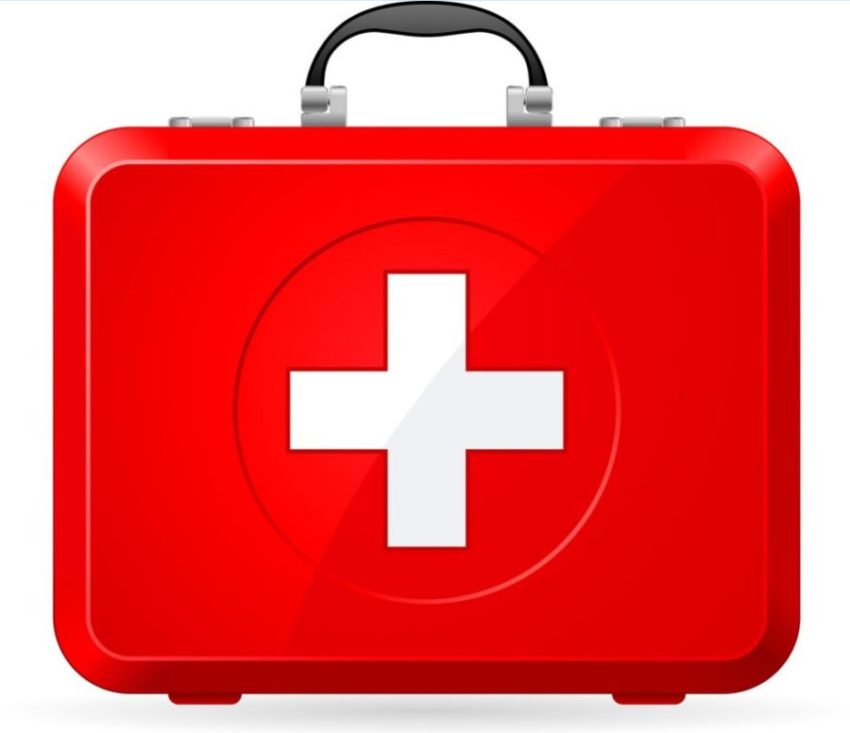 The working definitions of "dangerous goods" and "hazardous materials" are consistent within national and international hazmat transport regulations (including the impressive eloquence of 49 CFR's legal terminology).  To keep it simple, we will refer to IATA's Subsection 1.0 of their Dangerous Goods Regulations (IATA DGR)
"Dangerous goods are articles or substances which are capable of posing a hazard to health, safety, property or the environment and which are shown in the list of dangerous goods in these regulations, or which are classified according to these regulations."  (Thank you for being succinct, IATA!)
As "classified" means that the substance or article meets the defined criteria of one or more of the nine hazard classes established by the regulations, that means it presents a hazard significant enough for it to be regulated for transportation purposes.  
So given that these are regulated as "dangerous goods," how in the world can they keep us safe and healthy? 
Let Me Try to Count the Ways
Dangerous goods are used so widely and for so many purposes that it is difficult to begin to count the ways that they improve our daily lives.  I'll just name a few that I've come across already today since I woke up:
I used a rechargeable toothbrush (lithium battery) – that keeps my mouth and gums healthy

I took my car (vehicle, flammable liquid powered) to the drugstore, and stopped for (gasoline) on the way home

Throughout my journey, my cellular phone (lithium battery) was at my fingertips in case I needed it, especially in an emergency

While my car was unattended, I locked it with my remote keyfob (lithium battery)

I used a torch (lighter) to light my scented candle

I used a cooking spray (flammable aerosol) when I made pancakes (for lunch!)




 
So how would today have been different without dangerous goods?  
Well, without dangerous goods, it would mean:
My teeth would not be as clean and thoroughly brushed

I would have had to walk to the drugstore

If I encountered an unsafe situation, I may not have had access to an immediate call for help

My car may have been more likely to be broken into

I would not be enjoying the soothing "bamboo scent" of my candle while I work

My pancake lunch would have been a little less convenient to assemble – I may have had to settle for stale leftovers instead
That Was Just a Start!
There are so many other ways that hazardous materials contribute to our safe existence – consider these:
Fire extinguishers

Compressed oxygen

Life rafts

Life vests

First aid kits

Medical equipment

Medicines

Pesticides

Disinfectants

Sanitizers
This list could go on and on, but you get the idea!  And I just named things that people can easily identify with – there are thousands of substances and articles that are known to be dangerous goods.
Where Does the "Danger" Come In?
First of all, none of the above "hazardous materials" that I personally used today were made by me. All of these dangerous goods were manufactured and assembled with raw materials that may have been obtained from somewhere else. Once assembled, they made their way through the supply chain until they became available for me to purchase.  Think about that. In the United States, the DOT's Pipeline and Hazardous Materials Safety Administration (PHMSA) estimates that nearly one million hazmat shipments are transported every day (more than 3.1 billion tons a year!) – by highway, rail, air, and vessel.
With these amounts of hazardous raw materials and finished products on the move at any given moment, incidents and accidents have the potential to be catastrophic.  An incident involving quantities of dangerous goods transported by highway, rail, aircraft, or vessel can endanger lives, property, and the environment.  
Just as an example, consider that a fire involving a shipment of hairspray (flammable aerosols)in an aircraft's cargo-hold presents a radically more dangerous situation than a single can of hairspray exploding when accidentally thrown into a trash fire.
For these reasons, every hazmat employee, meaning any employee whose job function in any way affects the safe transportation of dangerous goods, must receive appropriate training that is commensurate with their responsibilities.  This training is vitally important to ensure that dangerous goods are properly prepared for transportation, transported safely and that their presence is communicated to all concerned entities in the transportation chain.
 Your Role is Critical and Valuable!
If you are a hazmat employee, you are playing a valuable role in more lives than you have probably ever even pondered – and whatever role you are playing, it is an important one!  At Hazmat University, we want you to be confident, competent, and compliant in your role, and we offer a wide range of online training options to help you be just that!  
Visit HazmatUniversity.com and browse our range of modal, multi-modal and specialized online training offerings that provide time-saving, cost-effective solutions for your hazmat training needs, whether you are shipping hazardous materials subject to U.S. highway regulations (U.S. 49 CFR), air (ICAO/IATA), or vessel (IMDG/IMO).  Thank you for helping keep all of us safe and healthy!