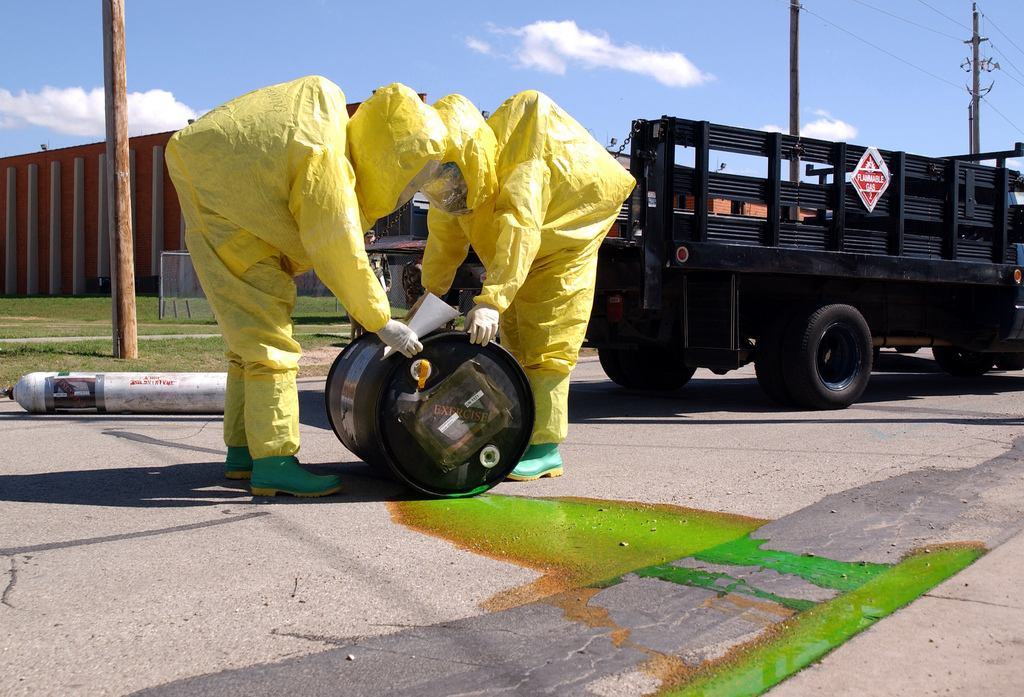 The Emergency Response Guidebook (ERG) is vital in providing first responders with a newly revised go-to manual that offers guidance on what to do during the critical first 30 minutes of a hazmat transportation incident, and the 2020 edition has been finally released!
As the Pipeline and Hazardous Materials Safety Administration (PHMSA) has put together an international group of regulatory experts, engineers, and scientists to improve the guidebook, this latest version of ERG has undergone several changes from the 2016 version.
To follow are some of the most notable revisions PHMSA has made to the 2020 ERG. For your convenience, we have listed these changes based on the color of their respective sections in the guidebook.  Learn more about the Emergency Response Guidebook (ERG). What is the ERG? Who is it for? Click here to watch a video which also includes two scenarios to explain how to use the 2020 ERG. 
Blue and Yellow Pages
Deletion of the date materials based on the recommendations by the UN regarding the Transport of Dangerous Goods and North American regulations.

Addition of 15 new materials to the Transport of

Dangerous Goods (as listed in the UN recommendations).

Click here

to review.

Moved the UN ID numbers for Chemical Warfare Agents to the very first part of the Table 1 and Yellow pages. They can be still found in the Blue pages in an alphabetical order.
White Pages
    Revision of the guidebook and alteration of the following sections to make them easier to understand:
      Fire and Spill Control

      Protective Clothing

      User's Guide

      How to use Table 1 – Initial Isolation and Protective Action Distances

      Background on Table 1 – Initial Isolation and Protective Action Distances

      Protective Actions

      Introduction to Green Tables

      Criminal or Terrorist Use of Chemical, Biological and Radiological Agents
    Revision of the BLEVE section into 2 parts: Heat Induced Tear section, and BLEVE section.

    Addition of a new decontamination section to define proper decontamination techniques and basic contamination theory

    Upgraded the pictures inside the Road Trailer and Rail Car Identification Charts.

    Addition of the following:
      New terms to the Glossary: Refrigerated Liquefied Gas; Organic Peroxide; High Expansion Foam; Flooding Quantities; Boil Over; Absorbed Gas.

      In the Criminal or Terrorist Use of Chemical, Biological and Radiological Agents section, basic information about IED (Improvised Explosive Devices)

      A picture of an Intermodal Freight Container to the Road Trailer Identification Chart
Orange Pages
    Addition of an introduction section: How to Use the Orange Guides.

    Combined the Guide 120 with Guide 121.

    Re-evaluation of the Orange Guide by the Canadian Nuclear Safety Commission for radioactive materials for increased technical accuracy.

    An increase in the safety distances for substances on fire from 1/3 mile to ½ mile (Guide 114)

    Addition of safety distances for ammonium nitrate on fire (Guide 140)

    Addition of Caution sentences for certain compounds to:
      Define spill remediation and proper firefighting techniques for liquefied natural gas (Guide 115);

      Define inhalation toxicity issues due to the presence of hydrogen sulfide gas in crude oil (Guide 128)

      Define the hazards of invisible flame for Carbon Monoxide (Guide 168); Methanol (Guide 131); and Ethanol (Guide 127)
Green Pages
Organization of Table 3 by numerical order of materials – instead of the alphabetical order.

Revision of distances in Table 3 and Table 1.

Revision of section "How to Use Table 2" to explain that the information within this section is only for information purposes. The suggested response strategies listed in Table 3, Table 1, and Orange Guide are not changed by the mention in Table 2.
At Hazmat University, our courses are regularly updated to include the latest regulatory information so the hazmat employees have access to every bit of information they need in a comprehensive and totally self-paced to allow participants to navigate the training at a pace that meets their needs.
Upon completion of the online training, participants will understand the requirements for function specific, safety, security, and emergency response as they relate to shipments of dangerous goods by air, ground, and vessel as required by the appropriate national and/or international authorities.
September is Compliance Month and 15% Off All Courses
 To take advantage of this one-of-a-kind promotion, visit our courses page, choose a desired course, and enter coupon code "COMPLIANCE15" at checkout.
Want to learn more about our hazmat online training courses? Call us toll-free at (844) 864-1762 or dial (609) 337-6462
You can even email us at customerservice@hazmatuniversity.com.