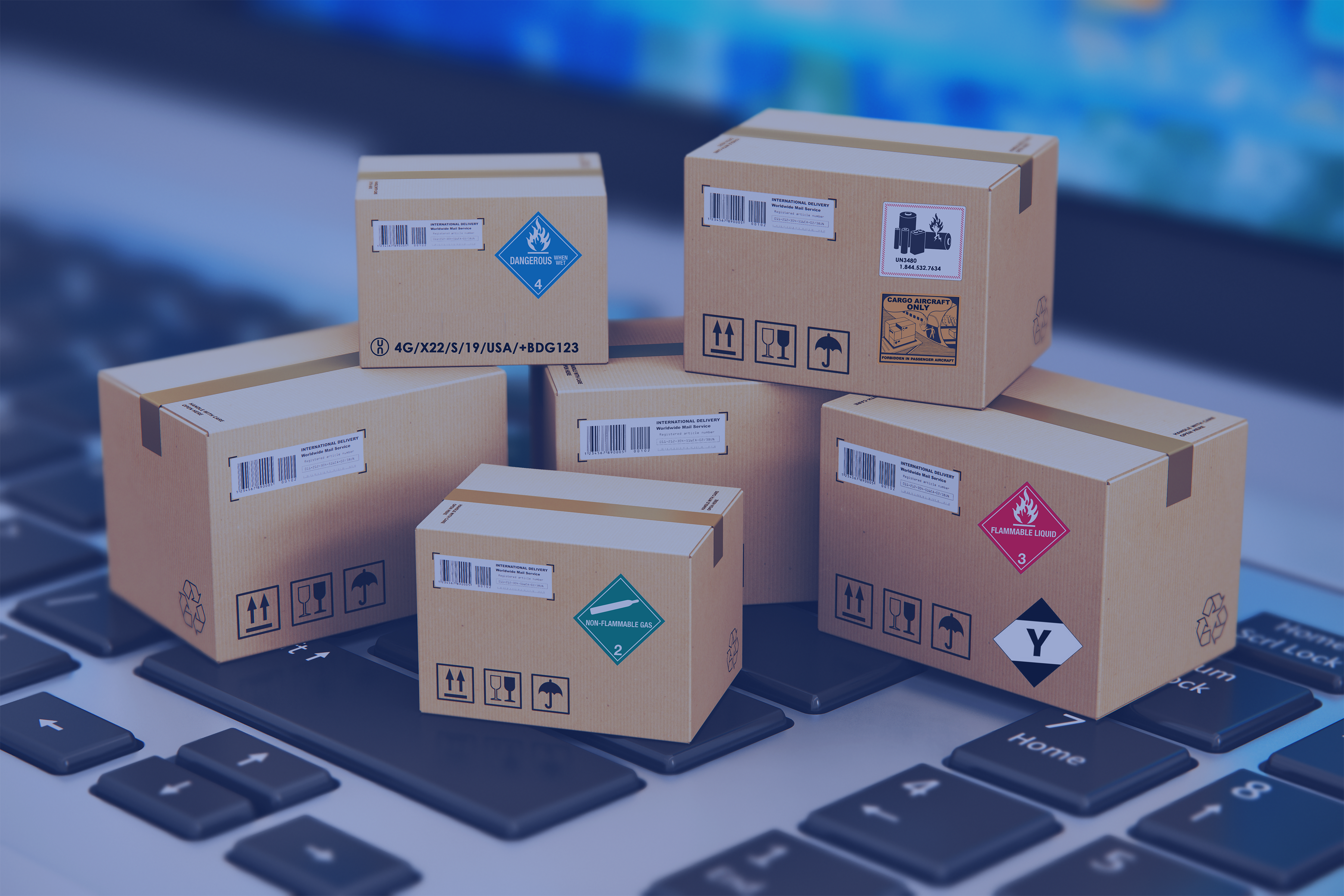 When determining how to safely and compliantly transport hazardous materials, you need to assess multiple aspects of the package in question. All of them are important, but many of them, such as weight and volume, are strongly connected to one aspect: the maximum quantity of dangerous goods permitted to be shipped per package.
Hazmat employees required to select packages and pack hazardous materials must understand the significance of this vital factor. After all, the safety measures applied to packages with small quantities of dangerous goods will not be nearly as effective for larger packages being shipped. Here is a brief introduction to the threshold of quantities of dangerous goods, with an emphasis on maintaining compliance with dangerous goods regulations during transport.
Where to Find Information About Quantities
Subchapter C of Title 49 CFR, also known as the Hazardous Materials Regulations (HMR), contains Subpart B, which details "Preparation of Hazardous Materials for Transportation." Plenty of the packing requirements in this subpart provide instructions on how you should deal with certain types of dangerous goods in certain quantities. Regulations may vary depending on dangerous goods hazard classes, gross mass, and total net quantity, among other factors. You must be able to keep track of all these factors while preparing the hazmat shipment. 
Not all of the packaging requirements in Subpart B feature information about quantity limitations. In these instances, you must abide by Section 173.26, "Quantity Limitations." This section states, "The permitted gross weight or capacity authorized for a packaging is as shown in the packaging specification or standard in part 178, of this subchapter." The part mentioned here is for "Specifications for Packagings".
Different Modes of Transport, Different Rules
We should note that the regulations regarding quantities of dangerous goods may vary depending on the mode of transport. What may be suitable for one may not be allowed in another. That means one more factor you must consider when determining how to approach dangerous goods shipping based on the shipment's quantity and volume.
For example, dangerous goods shipping by air is much riskier than dangerous goods shipping by ground or by sea. As a result, regulations for that mode are much stricter, especially regarding quantity thresholds. Some dangerous goods cannot be legally shipped via aircraft in any quantity whatsoever, due to the risks they present to the aircraft and its occupants. When hazardous materials are able to be transported by air, quantities are almost always more restrictive than in other modes of transportation.
Exceptions for Limited Quantities
Packing requirements may seem very strict when it comes to certain types of hazardous materials and in some shipping scenarios. However, exceptions for some types of hazardous materials are available based on hazard class, quantity, purpose, and use of the product being shipped. Section 172.315, "Limited Quantities," states that such packages, if shipped in compliance with this section, are not subject to the requirements of UN specification packages. These exceptions (which are dependent upon the mode of transport) include marking, labeling, placarding, and shipping papers, to name a few.
To comply and communicate these exceptions, the package must meet a few specific requirements prescribed by each packaging authorization found in the hazardous material table or dangerous goods list. Moreover, they must receive a special mark that shows their status as a limited quantity hazmat package. Taking steps to comply with these standards can help companies cost-effectively conduct dangerous goods shipping with the same level of safety as larger quantity packages.
Undergo Dangerous Goods Training Today
The rules regarding maximum quantities of dangerous goods per package are scattered throughout the dangerous goods regulations. If you want a better understanding of this particular aspect of the regulations, you must undergo in-depth dangerous goods training.
Hazmat University offers comprehensive courses that can teach all of the important rules in every major mode of hazmat transport. New hazmat employees can receive their training and certification through our training programs. Alternatively, more experienced hazmat employees are able to renew their certification and learn about any updates to dangerous goods regulations. Every program we provide is completely online, so you can sign up today and start your dangerous goods training right away. Visit hazmatuniversity.com or call 1-844-LEARNDG (864-1762) to learn more.