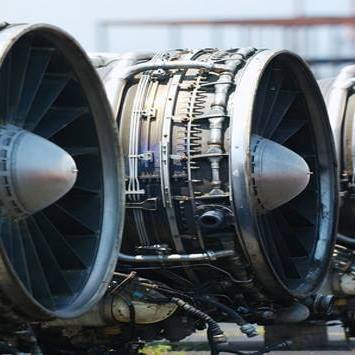 If you are an airline that offers and or transports hazardous materials as cargo on passenger and or cargo-only aircraft, you are probably all too familiar with the term COMAT. However, not everyone in the transportation world is aware of this term and may run the risk of shipping hazardous materials undeclared.
COMAT is often transported by an operator/airline that is authorized to transport hazmat and may only transport COMAT regulated under the hazardous material regulations (HMR) and the International Civil Aviation Organization Technical Instruction (ICAO TI) if the operations specifications comply with 14 CFR 119.49.
Understanding COMAT
As always, we need to know what the important terms mean before we dive in. Here is how Aviation Glossary defines "COMAT":
"Company material, commonly called COMAT, is an industry term used by operators to describe the shipment of non-revenue (no freight revenue or compensation received) materials and supplies owned by the operator that are shipped by the operator in support of its operations." There is usually a bit of them in every flight, even in dedicated cargo planes filled almost to the brim with freight will leave room for some COMAT and some of that COMAT will be defined as a hazardous material.
For example, oxygen generators need to be replaced on an aircraft because they are reaching the end of their lifespan, and spare ones are shipped on a cargo aircraft as cargo to support the maintenance efforts of the airline itself. Another great example is transporting aircraft batteries due to an aircraft on the ground (AOG) at a nearby airport where they cannot get to a replacement soon enough. The airline may deliver one on another plane to support that AOG. In either case, they are shipping the aircraft spare parts for their own purpose, rather than to sell it somewhere down the line.
COMAT and Hazmat
As we have touched on in previous blog posts, people are often surrounded by dangerous goods. Certain common household items could be considered examples and require classification, identification, proper packaging, marking, labeling, and shipping papers before personnel can stow them onto an aircraft as cargo. The same would apply to aircraft parts and supplies that are hazardous materials known as COMAT.  The average aircraft contains a variety of parts that, when removed from the aircraft, would be classified as hazardous materials, including the aircraft itself if shipped in commerce, such as onboard a cargo ship as cargo.
This may seem to make flights riskier (as if people had not conceived of enough reasons to fear flying). On the contrary, they are only there because they make everything safer. Fire extinguishers play a role in the event of a fire in the aircraft and crew members and passengers can use them to extinguish fires in the cabin. The glowing exit signs are made of tritium, which technically, makes them radioactive. Even the escape slides and life rafts fall into the category of hazmat COMAT and so much more.
It is crucial that airline and maintenance crew are made aware off COMAT onboard, as what matters is that the crew strives to maintain a safe environment. As part of their own efforts, 49 CFR and the ICAO Technical Instructions (TI) require that all such items be declared as cargo, and in some cases, the airline can classify them as COMAT, which grants them certain exceptions to the regulations.
COMAT and Flight Safety
One notable example of an airplane part mentioned earlier that counts as a COMAT-type dangerous good is the chemical oxygen generator. Do you know those oxygen masks that plop out of the ceiling when cabin pressure drops or in the event of an emergency? Chemical oxygen generators provide the flow of oxygen that goes into the mask. As a result, they are essential to keeping the passengers safe.
Tragically, this safety measure was also the almost-literal tinderbox that sparked the disaster of ValuJet Flight 592. The aircraft contained 144 expired generators in the cabin. According to the NTSB investigation's findings, the maintenance contractor responsible for packaging them, SabreTech, failed to properly cover the firing pins by using plastic caps as required and were shipped as undeclared COMAT.
ValuJet personnel could have checked the packages, discovered the issue, and packaged them appropriately, and complied with all prescribed regulations or otherwise kept them out of any departing flights. However, they could not because SabreTech falsely recorded that they were empty when they still had the chemicals that create oxygen. When the crew stowed the generators onto the aircraft, they did not realize they were loading hazardous materials.
We know that stories of horrific and preventable disasters can spoil anyone's good mood. Yet, we continue to discuss them, all these years later, because we cannot allow similar situations to happen again. Hazmat employees must make sure that they are shipping airplane parts in compliance with federal and international regulations.
Undergo Hazmat Training Online Today
Hazmat employees can learn much from examples like the ValuJet tragedy. Hazmat University provides training courses for learning hazmat regulations online. All of our programs, including shipping by air training, comply with the relevant regulations and provide certification. Don't let a potential disaster happen to you or your employer. Visit Hazmat University's online training guide to learn more about the training requirements and sign up for a course to become confident, competent, and compliant, and most importantly, prevent similar disasters from taking place.