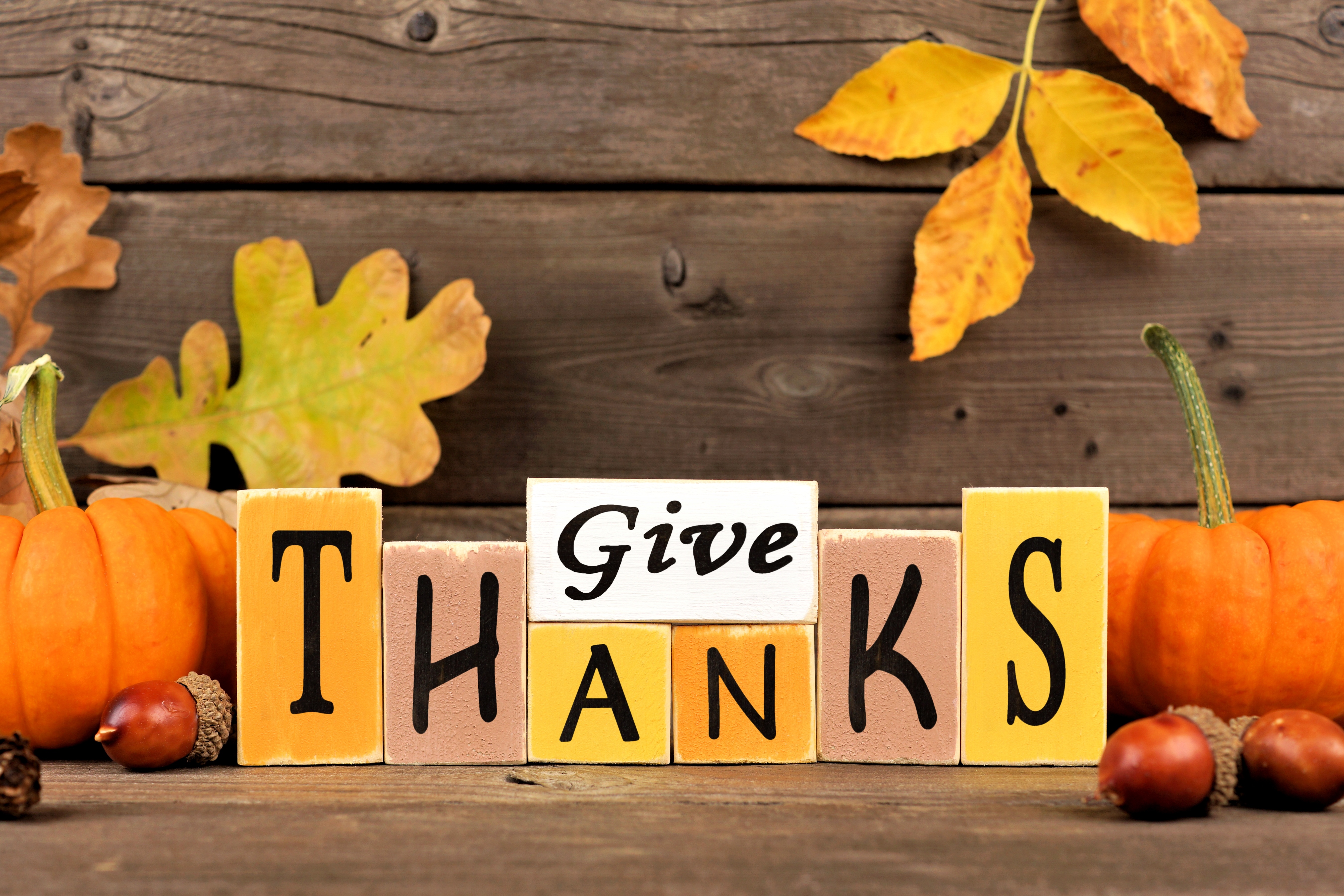 This Thanksgiving, Americans at home and in other parts of the world will gather together over dinner and do exactly what the holiday's name implies. With family, friends, and loved ones beside them, they will give thanks for everything good in their lives. Celebrations may also involve watching the Chicago Bears and Detroit Lions play football, food comas, and prolonged televised parades.
In most of our blog posts, we talk about what people should be doing better as it relates to the transport of dangerous goods. After all, we at Hazmat University provide the very best in hazmat training online and it is part of our job description. This time, in the spirit of the holiday, we will show our gratitude to those who do their best to keep the world safe from the threats posed by hazardous materials, no matter the capacity they serve in.
Hazmat Professionals
We would like to start by thanking the many hazmat professionals in the transportation industry, about whom we have written in detail in the past. This is partly because we are hazmat professionals ourselves, so we are basically thanking ourselves and our colleagues. Of course, our true reasons are a bit less self-serving. As we wrote in that blog post, hazmat professionals have the necessary knowledge to assist those involved in shipping and who help hazardous materials/dangerous goods transport run smoothly.
These people provide guidance to hazmat employees on all levels of a company or organization, from C-suite executives to fresh-faced hazmat employees. If anyone has a concern, they can address it. If anyone needs advice, they can give it. If anyone makes a mistake, they can spot it and rectify it. With these professionals, advisors, and trainers around, the transportation of hazardous materials/dangerous goods is safer for everyone. To you, we say, "Thank you." 
Hazmat Managers
Next, we will take the opportunity to thank everyone in a managerial position involved with hazardous materials/dangerous goods transport. We would especially like to thank those who emphasize hazmat compliance with regulations at all stages and on all levels. As the leaders of their teams or departments, they are responsible for instilling a proper level of respect for regulations within their employees. The buck stops with them.
Compliance and hazmat regulations can be tough. They can also be expensive. Those in leadership positions could take shortcuts, make budget cuts, and save a bundle – or even keep that bundle for themselves. The wise, caring, and proactive ones know to restrain themselves. This is important because taking a lax approach to handling, shipping and/or transporting dangerous substances or articles can and has ended tragically. By instilling the right values and setting a good example, hazmat managers keep the whole world safe. Thank you all.
Hazmat Employees
Lastly, we wish to thank anyone who falls under the label of "hazmat employee." Professionals may ensure that everything happens in accordance with regulations, and managers may promote compliance in their work environment. However, nothing at all would happen without the hazmat employees themselves that are at the forefront of everyday activities. Ultimately, their hands-on approach is at the controls, their minds make the final decisions, and their care ensures their choices comply with regulations and maintain safety.
Classifying, identifying, packing, marking, labeling, documenting, and transporting hazardous materials/dangerous goods is hardly stress-free. However, the shipping of these goods is essential for many functions in modern civilization. You should never lose sight of the fact that none of those functions are possible without you. The job may feel thankless at times, but for whatever it may be worth, we see you, we recognize you, and we thank all of you for your diligent efforts. 
Hazmat Training Online
Professionals, managers, hazmat employers, and others involved in the transportation of such dangerous substances and articles are all hazmat heroes in our eyes. If you want to be a hero like them, you can follow their footsteps by undergoing training in hazmat regulations online. That is where we come in with our own bit of heroism. Hazmat University offers a variety of training programs for shipping dangerous goods by air, ground, vessel, or a multimodal combination of the three. These courses are comprehensive, up-to-date, and entirely online for your convenience 24/7, 365.
More convenient still is that you can get them for 15% off with our new coupon code, THANKYOU15. If you use this at checkout between now and November 30, you would receive not only this discount, but also a free one-month trial of  ShipHazmat Document Preparation Software. This is our way of giving thanks to customers old and new. Again, to any and all hazmat employees, wherever you are in the world, THANK YOU and have a safe and HAPPY THANKSGIVING HOLIDAY.