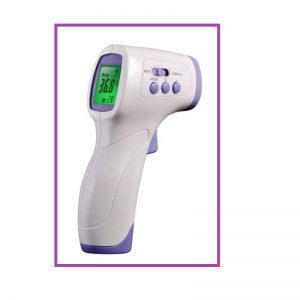 The novel coronavirus outbreak has disrupted global supply chains at an unprecedented level. The disruption to the lithium battery supply chain, in particular, has adversely impacted the manufacturing sector, as many of the devices that we use on a day-to-day basis, along with many emergency devices are powered by lithium batteries, which require lithium batteries training to transport. 
The Impact of COVID-19 Pandemic on The Lithium Battery Supply Chain
The pandemic has caused many battery production facilities to operate at reduced capacity, which has delayed the production of the batteries. Moreover, battery manufacturers are finding it difficult to obtain the raw materials and other components needed for making lithium batteries, as mines are unable to get their shipments out in a timely manner. This has resulted in a supply shortage at an unforeseen level. 
On the other side, the nationwide lockdowns and travel bans have made it difficult to ship the batteries to manufacturing facilities and assembling units across the world. This has delayed the production of an exceptionally wide range of items. 
The Role of Hazmat Shippers in Lithium Battery Supply Chain
Lithium batteries are classified as a hazardous material – belonging to Hazard Class 9 – according to Title 49 of the United States Code of Federal Regulations (49 CFR). 
One of the risks associated with shipping lithium batteries is thermal runaway – the overheating of batteries due to a short circuit, damage, or mishandling – which can result in an explosion. Apart from damaging the package that contains the batteries, an explosion can also start a fire that can damage the truck, aircraft, or vessel – depending on whether the shipment is being transported by ground, air, or sea. 
To prevent such incidents, it is essential for hazmat employees who are part of the lithium battery supply chain to undergo lithium batteries training on a regular basis. 
Why Compliance with Federal Regulation is Important 
Generally, the consequences of not complying with the regulations pertaining to lithium battery shipping can be two-fold. 
First, it increases the risk of a hazmat incidents involving lithium batteries, which can have serious consequences including property damage, injuries, and in some cases, even fatalities. 
Secondly, the shipper, supplier, or supply chain entities who failed to comply with the regulations might be subject to civil as well as criminal penalties. 
More importantly, any non-compliance on the shipper's part can delay the shipping process, which means the people who need these batteries and battery-powered devices – especially healthcare centers that are treating COVID-19 patients – might be left in a lurch. So, complying with all the relevant regulations is the best way to avoid hazmat incidents and ensure that the shipping process is not delayed for any reason. 
Online Lithium Batteries Training Programs by Hazmat University
Hazmat University offers comprehensive lithium batteries training courses for hazmat personnel, freight forwarders, shippers, and other people in the lithium battery supply chain who perform functions that are governed by hazardous material regulations. 
Our online training programs are updated regularly so that you can stay on top of all the amendments and updates to the regulations pertaining to lithium batteries. You can complete it from the comfort of your own home and at your own pace, which is even more essential during these times of social distancing. To find out more about our hazmat training programs, call us today at (844) 801-2765 or (609) 493-4972. 
September is Compliance Month and 15% Off All Courses
We are celebrating compliance month which means we are offering all of our course at a discounted rate. To take advantage of this promotion enter coupon code "COMPLIANCE15" at checkout.