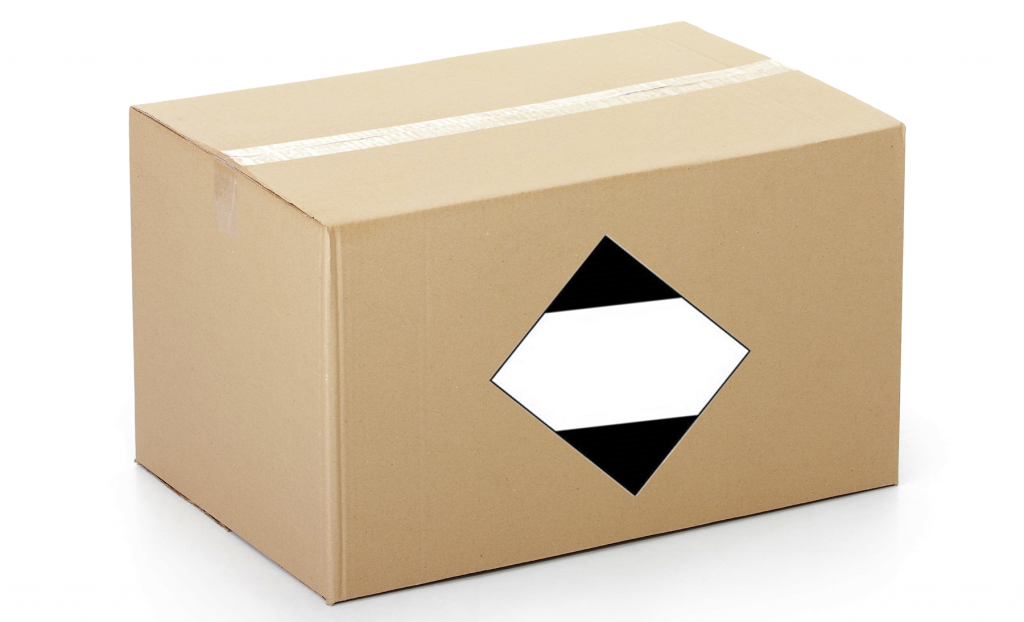 The COVID-19 pandemic has caused a public health crisis in the United States and around the world. As a result, the demand for alcohol-based hand sanitizers and disinfectants has increased considerably. This is because practicing good hand hygiene is essential to help reduce the spread of the virus. 
Hand sanitizing products, just like most other products containing alcohol, are classified as a Class 3 hazardous material (flammable liquid). There are stringent requirements in place to regulate shipments of the nine hazard classes of hazardous materials (hazmat). From classification and identification to packaging, marking, labeling and transporting there are provisions to be complied with at each step of the process. 
Complying with all these regulations is not often as easy task, especially in the midst of a pandemic. This is why the Pipeline and Hazardous Materials Safety Administration (PHMSA) has decided to provide temporary relief for the transportation of alcohol-based hand sanitizing products, in an attempt to help facilitate timely shipments of these essential products.
PHMSA's Relief for Shipping Hand Sanitizing Products
PHMSA initially stated that it is offering temporary relief from certain regulatory requirements for a period of 90 days from the date on which the order was issued (April 20th) or when the novel coronavirus public health emergency is over – whichever is sooner. This temporary relief has now been further extended until October 31, 2020. 
The relief, expectedly, comes with certain caveats. PHMSA has stated that other HMR provisions regarding marking/labeling/placarding/packaging are temporarily not required, provided that the following conditions are met:
The packages must be transported by ground and within the United States. 

The concentration of ethyl alcohol or isopropyl alcohol contained in the hand sanitizing products must not exceed 80%. 

The packages must be leak proof and protected against the rigors of shipping. 

A package must not contain more than 8 gallons of hand sanitizer.

In case of combination packaging, the innermost package must not contain more than 1 gallon of hand sanitizer. 
In addition to this, PHMSA has also provided temporary relief for the transportation of larger quantities of hand sanitizers – up to 119 gallons – as long the packages are leak proof, protected against damage and movement, and packed in accordance with the Packing Group (PG) II Standard. 
You can find the complete list of the hand-sanitizer temporary relief provisions here. 
Hand Sanitizer Transportation – What Kind of Training is Needed for Hazmat Shippers and Transporters? 
Any person who is involved in the process of classifying, packaging, marking, labeling, placarding, or shipping hand sanitizing products needs to undergo limited quantities training, which focuses on the regulations pertaining to transporting limited quantities of hazardous materials. 
The training program can help you gain understanding of the regulatory requirements concerning the safe transportation of hand sanitizing products – or any other hazardous material, as specified in 49 CFR – in limited quantities. 
Looking to Undergo Limited Quantities Training? Hazmat University is Your Best Choice!
Hazmat University offers a wide array of comprehensive, easy-to-learn online hazmat training courses – including limited quantities training courses – that are designed by professionals with over 45 years of experience in the industry. 
Our courses can help you get an in-depth understanding of the threats posed by hazardous materials in transportation, how they should be classified, packed, labeled, and shipped, and the regulations you must comply with at each step of the process. 
To know more about our online hazmat training courses, call us today at (844) 376-4076 or (609) 337-6462.