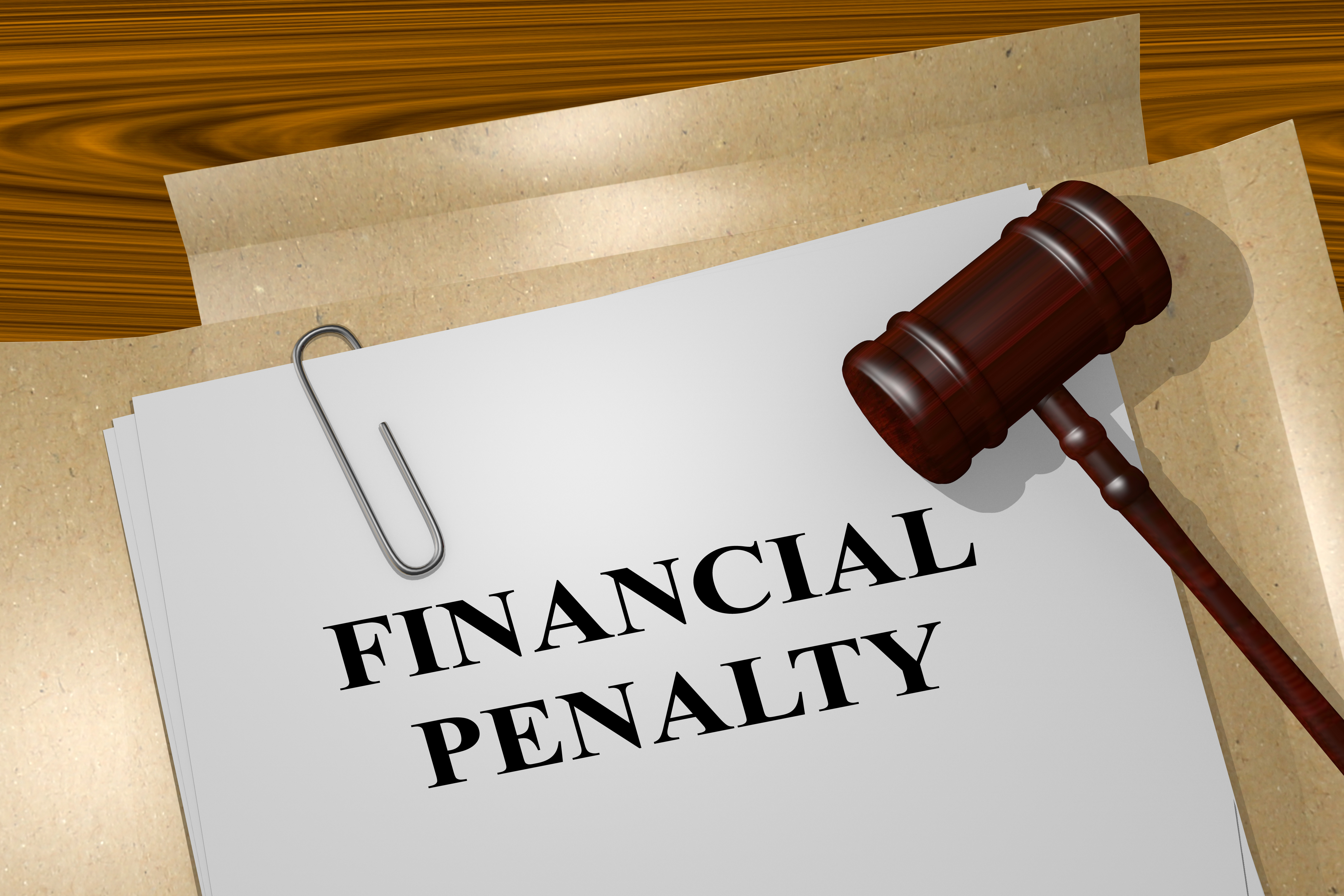 We often write our informative articles for hazmat employees, both prospective and experienced. The idea is that most people looking for detailed information on hazardous materials transport regulations are directly involved in the transport process. However, these guidelines do not just affect offerors. Plenty of merchants sell products that could be classified as dangerous goods, and they must comply as well – or face the consequences. Here is some information on the price that vendors may have to pay for non-compliant hazmat shipping.
Non-compliant Hazmat Shipping Penalties from Private Companies
On May 31, eBay announced through a blog post that starting the next day, FedEx would begin charging a new fee. If FedEx finds that a package containing dangerous goods or hazardous materials did not comply with the prescribed hazmat regulations, they will issue a fine of $350. Offending eBay vendors will find that charge added to their monthly eBay invoice along with the shipping fee. FedEx also advised that anyone with any concerns can check both their official guidelines and the Department of Transportation's (DOT) regulations.
This proposed fine is an example of a private company – in this case, a shipping carrier – penalizing merchants for noncompliance in the transport of dangerous goods and hazardous materials. We can only imagine that this reflects a commitment to public safety (as well as a method of preventing negative coverage). Either way, shippers of dangerous goods have been warned.
Civil Penalties from the Government
On that note, the federal government also takes a great interest in the transport of hazardous materials and dangerous goods within, from, and into the United States. Anyone involved in this process must comply with 49 CFR, and that includes merchants. It does not matter if you run a large corporation or a small commercial website. All are subject to the law.
If the DOT suspects that you "[are] knowingly engaging or [have] knowingly engaged in" non-compliant conduct, they may take a number of steps to penalize you. You may be issued a warning letter first, which includes "a statement of the facts" belying their belief that you violated the regulations. You may respond with "pertinent information or explanations" of the suspected conduct. If the violations continue, they will eventually issue a civil penalty. This penalty also comes with a notice, but the notification contains a fine that you must either pay within 45 days or try to appeal in court.
There is no set amount for how much the accused must pay. When determining the amount owed, the DOT takes several factors into account, including "the nature and circumstances of the violation," its "extent and gravity," and any past violations from the "respondent." Penalties can be as high as $79,976 for a single offense. However, the maximum for any violation that "results in death, serious illness, or severe injury to any person or substantial destruction of property" is $186,610. As you can see, the federal government treats these matters even more seriously than private industry when issuing a fine.
Taking shortcuts can seem tempting when selling and shipping dangerous goods or hazardous materials. Despite this, vendors must never forget that noncompliance can result in fines. That is the best-case scenario. The worst is a disaster that could have been prevented – the very reason that people must comply with regulations in the first place, and face penalties when they do not.
Learn How to Comply with DOT Regulations
One obstacle to compliance is that the regulations are dense and can be difficult for non-professionals to understand. Thankfully, you can undergo DOT hazmat training and learn what the regulations entail and how to successfully comply. The online courses from Hazmat University make training easy and accessible. Check out our course selection today and get started as soon as you make a purchase.