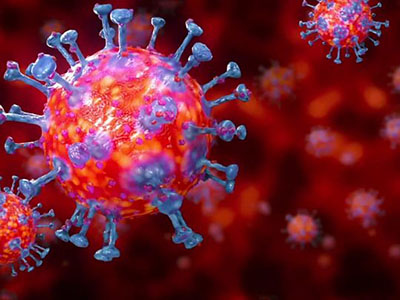 In our modern society, we have an abundance of options to fulfill the need for compliance with regards to the dangerous goods regulations. Gone are the days of having to attend in-person training and having to hand-write shipping papers. While some may still prefer the more traditional way of doing things, many of us have adopted more efficient and contemporary web-based solutions to help us stay compliant.
As a result of the COVID-19 pandemic, the need for web-based dangerous goods compliance tools has never been more important. The extremely contagious nature of the virus means hazmat employees— as well as other people who are part of the global supply chain—to practice social distancing and reduce physical contact with other people to the extent possible, leading to the emergence of distance-learning options like webinars and online-only training.
Here are a few modern tools that will make the challenge of staying competent and compliant amidst the COVID-19 pandemic all the more easier.
Online Hazmat Training
A common challenge for dangerous goods employees is being absent from work to attend in-person training for a day – and in some cases, several consecutive days. In the past, attending an in-person classroom or on-site training were the most popular options for dangerous goods compliance training. Sometimes travel would be required to get to the training location, which results in spending more time away from work and can also cause the employer to incur travel expenses in addition to the training fees.
Thankfully, today there are several methods of training at our disposal which help with overcoming these challenges. Self-paced online hazmat training is the most convenient way to fulfill dangerous goods training requirements. These programs, such as those offered through Hazmat University, allow the trainee 100% flexibility to start and pause the training at their leisure. Online hazmat training is also available 24/7 and accessible worldwide from any computer with an internet connection, which makes it convenient for anyone to use.
For those who still prefer instructor-led training, many training schools now offer instructor-led webinars. While these webinars don't provide the same flexibility of self-paced online training, they successfully eliminate the need to travel to a training location. Webinars are truly the best of both worlds, offering interactive training in a web-learning environment.
Why Online Hazmat Training Makes More Sense than In-Person Training in a COVID-19 World
Beyond the aforementioned convenience of online training sessions, in the midst of a raging pandemic, unlike attending in-person or onsite hazmat training programs, online hazmat training affords the same opportunity to attain certification without the risk of exposure. While some training sessions may adapt by incorporating social distancing and masks, it might not be possible for you to practice social distancing in a classroom setting where you might be seated with 10, 20, or more trainees. This is one of the essential reasons why online hazmat training programs are considered a better, safer, and more convenient alternative to in-person and onsite training programs. 
Alternatives to Ensure Regulatory Compliance in a COVID-19 World
The use of physical tools can also increase the risk of coronavirus infection, especially if the tools are shared by workers. For instance, using a pen to manually fill out paperwork related to hazmat shipping is not only time-consuming, but is also risky, as the inanimate objects that you come into contact with – pen, paper, pad, and so on – might also be harboring harmful pathogens, including coronavirus. 
Luckily, the availability of Web-based software, such as ShipHazmat, modernizes and facilitates the creation of shipping papers while removing the need to hand-write shipping papers, combining safety and convenience in a post-Covid-19 world.
Besides eliminating the need to hand-write shipping papers, ShipHazmat offers many other valuable benefits to shippers and handlers of dangerous goods. ShipHazmat uses the latest 49 CFR, IATA, and IMDG regulations to provide only compliant options while filling out shipping papers. By using web-based software with built-in regulatory logic, this eliminates individual interpretation of the regulations and standardizes data input on shipping papers.
ShipHazmat also saves time inputting data by storing your addresses, technical names, and emergency response contact information. This resource allows for easy one-click auto-population into your shipping papers. Additionally, ShipHazmat provides a package diagram which displays the required marks and labels for your shipment. There is no more need to attempt to visualize their placement in your head, nor apply them by guesswork.
Let's forget about COVID–19 for a second, just think about the amazing opportunity for increased efficiency! Given the innumerable benefits, from safety, to convenience, and more, ShipHazmat must be encouraged among hazmat employees. ShipHazmat is a FedEx-approved shipping tool used by shippers worldwide to generate compliant shipping papers. There has never been an easier way to safely create bills of lading and shipper's declarations for Air, Ground, and Ocean shipments. Try our five-day free trial today!
An Ever-Increasing Need for New Hazmat Tools, an Ever-Increasing Need for Hazmat Compliance
New gadgets and tools are great for convenience and staying safe, but there is no substitute for confidence and knowledge.
The coronavirus pandemic has been a force of disruption so far, causing untold damage to the global supply chain. In such a scenario, any act of non-compliance caused by a hazmat employee's part, even if it is unintentional, can have huge ramifications. 
For instance, if the non-compliance results in a hazmat incident, the stakeholders in the supply chain might not only suffer financial losses, but also face legal consequences. So, hazmat employees need to be more careful than ever before and ensure that federal and international regulations are complied with at every step of the process. Virus or no virus, non-compliance is never an excuse, which is why seeking an ever-ready hazmat training provider is just as important now as it ever has been.
Hazmat University: A Hazmat Training Provider You Can Trust
These and other technological advances from recent years serve to make dangerous goods compliance easier than ever before. Of course, even after reading this, you may still be hesitant to embrace the change.
That is why Hazmat University offers a demo that provides you with a preview of our online hazmat training courses and their format. Hazmat University offers training courses in all modes of transportation (air, ground, and vessel) for both initial hazmat training and recurrent hazmat training. We offer online training sessions that easily allow for remote, self-paced learning that will suit you, whether you absorb information quickly or prefer to take your time.
 ShipHazmat also lets you try their compliance software free for five days.
Beyond online classes, Hazmat University also offer personalized instructor-led webinars. Our online hazmat training courses and webinar curricula were developed by industry leaders with over 45 years of experience, and our friendly and knowledgeable staff are just a phone call away you should need further guidance or support.
To learn more about modernizing your hazmat toolkit or exploring our course menu, call us today at (844) 532-7634 or (609) 860-0300 or contact us online.