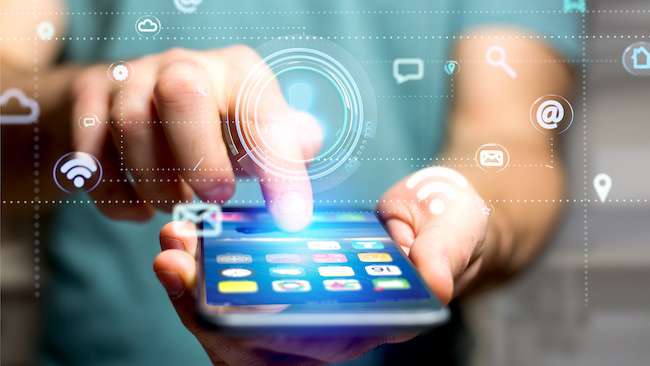 The Pipeline and Hazardous Materials Safety Administration (PHMSA) has recently released ERG2020, a free mobile application for the 2020 North American Emergency Response Guidebook (NAERG). The mobile app is designed to provide convenient on-the-go access to the NAERG content to emergency responders on their mobile devices, such as a smartphone or a tablet.
Shippers of hazardous materials may also benefit from the ERG2020 app and utilize it for quickly printing specific pages from the Emergency Response Guidebook. These pages can be included with other shipping documents to comply with the requirements of written information in relation to emergency response. Notably, emergency response information along with hazmat shipments is not permitted in electronic form.
The ERG2020 mobile app is available for both Android and iOS devices.
What is the NAERG?
Hazmat shipping trainers often refer to the Emergency Response Guidebook (ERG) while explaining the written emergency information requirements with shipments of hazardous materials (49 CFR 172.602). This guidebook provides first responders with valuable information that can help them deal with incidents related to hazmat transportation. The NAERG manual has been compiled in collaboration with Canada, Argentina, and Mexico. The NAERG is updated every four years.
For first responders, the ERG2020 mobile app can serve as the go-to resource in the crucial first 30 minutes to help deal with hazmat incidents. The Emergency Response Guidebook includes an indexed dangerous goods list along with their corresponding ID numbers. It also describes the general hazards these goods may pose and what safety precautions are recommended.
As an example, let us consider a situation where on arrival at the scene of accident, the emergency responders find an overturned truck displaying a United States Department of Transportation (DOT) hazmat placard. In this case, the emergency responders can make use of the NAERG to identify the hazardous material related to the placard and obtain quick guidance on how to respond appropriately.
The ERG 2020 version includes a number of general revisions, reorganized information pages, updates related to protective distance mapping, and a new capability to use URLs for sharing data links. The ERG is made available without any cost to public safety agencies through designated offices of state coordinators in all the states and territories. The PHMSA has teamed up with the National Library of Medicine for offering this free mobile app as well as another version of the guidebook in its WISER (Wireless Information System for Emergency Responders) application.
Emergency Response Information Requirement
Hazmat shippers that have received the necessary hazardous materials training are familiar with the requirement for an emergency response 24-hour phone number and other information. The requirement is a part of 49 CFR 172.604, and is included in the 49 CFR online training. The information must be placed front and center on the documents related to hazmat shipping.
In 49 CFR Subpart G, the requirement for emergency response information goes beyond the 24-hour phone number. Hazmat shippers must also provide and maintain emergency response information during hazmat transportation as well as at facilities where the loading and/or storage of hazardous materials incidental to transportation may take place.
Any individual accepting transfer, transport, or otherwise handing hazmat shipping is required to maintain this information wherever hazardous materials are present. It's worth noting that the National Transportation Safety Board (NTSB) is the official government organization with the independent charge to investigate events related to hazardous liquid pipelines, liquefied natural gas releases, pipeline accidents or pipeline safety incidents, and other hazmat incidents.
What is Included in Emergency Response Information?
The following items should be included as part of emergency response information:
The technical name and basic description of the hazardous material
What immediate health hazards it may pose
What are the risks related to explosion or fire
What precautions are necessary in the event of an incident or accident
What are the immediate methods to handle fires
What are the initial methods to handle leaks or spills without fire
What first aid measures should be adopted
Online Hazmat Training from Hazmat University for Emergency Response Information Requirements
Hazmat University offers up-to-date, easy-to-use online hazmat training courses that will help you learn about the requirements of 24-hour emergency phone numbers and emergency response information. Hazmat University specializes in imparting accurate and compliant online hazmat training for hazmat employees, shippers, freight forwarders, and others involved in the transportation of hazardous materials.
Our hazmat training online courses conform to the latest version of the US Title 49, Code of Federal Regulations (49 CFR) for ground shipping of hazardous materials (non-bulk). The training courses focused on air transportation incorporate the latest IATA dangerous goods regulations, and the courses specific to ocean transportation utilize the latest IMDG updates. To know more, call us at (844) 427-0167 or reach us online. Our dedicated team members are happy to help you make an informed decision regarding your online hazmat training with Hazmat University.
Be Confident. Be Competent. Be Compliant.