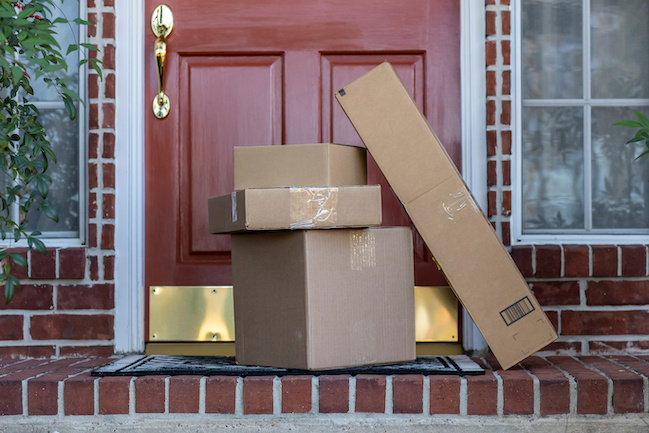 If you use the United States Postal Service to ship products that contain hazardous materials, including lithium batteries, the newest changes to USPS Publication 52 (Pub 52) will affect your shipments. The changes were published as an interim final rule on June 6, 2022, and are effective immediately for any hazmat shipment.  
Two main changes were made to Pub 52:
All HAZMAT must be separated from non-HAZMAT no matter the shipping service used; and

Pre-owned (used), damaged, and/or defective electronic devices may not be shipped by air and will require additional markings on the outside of the packages.
Why is the Postal Service Making These Hazmat Shipment Changes?
The Postal Service noted several documents and historical data on hazmat incidents as the reason Pub 52 requires updating.  The urgency for the change is the increase in the number of incidents involving postal shipments and lithium batteries in the air mode in recent years. 
First, the Postal Service noted an FAA public report that outlines 365 incidents between January 23, 2006, and May 1, 2022, involving lithium batteries.  70 incidents (20%) happened between January 1, 2021, and May 1, 2022. 
The USPS also noted PHMSA's May 17, 2022, Safety Advisory Notice which stated PHMSA investigators ''routinely saw shippers and carriers improperly package and ship lithium batteries for disposal or recycling,'' including ''packaging lithium batteries in a way that did not prevent short circuits, mixing damaged lithium batteries with other batteries in the same packaging within shipments for disposal or recycling, and shipping pallet loads of batteries in boxes and drums with inappropriate identification of the packages' contents.''
Finally, the USPS outlined their data that shows an alarming trend of increasing incidents involving all types of hazmat, not just lithium batteries.
Hazmat Separated from Non-Hazmat
In the rule, the Postal Service was clear that hazmat must be visible and separated from non-hazmat shipments throughout the entire transportation process. This means that all hazmat, not just air ineligible hazmat, must be presented separately for non-hazmat articles when offering the packages for transportation.   Additionally, Postal Service employees must keep hazmat separated from non-hazmat throughout the entire shipping process. 
Changes Specific to Hazmat Shipment Containing Lithium Batteries
Lithium batteries have been a focus of changing regulations for years.  As consumers demand more powerful electronic devices and more electronics are shipped through e-commerce sites, more and more devices powered by lithium batteries are being offered through the postal service. If these items are not declared to Postal Service employees, there is no way to ensure that handled properly. Unidentified or misidentified hazmat shipments commingled with regular mail greatly increase the risk of incidents, including on passenger-carrying aircraft. 
Due to this increased risk, the Postal Service will not allow pre-owned, damaged defective electronics that contain lithium batteries in any of their air service products.  These products include items sent for repair, warranty claims, refurbished devices, lost devices being returned, or any lithium battery-powered device that is not being shipped by the manufacturer in its original packaging.  USPS states that these items are more likely to be shipped in inappropriate packaging, with the unknown condition of the battery, and at various states of charge. 
Packages containing pre-owned, damaged, and defective electronic devices by domestic, surface mode must be marked "Restricted Electronic Device" and "Surface Transport Only."
The changes to the lithium battery shipping requirements do not affect stand-alone batteries.  
Stay Up-To-Date With All Hazmat Shipment Regulations With Hazmat University
The hazmat shipment landscape is ever-evolving, and compliance is always a top concern. With Hazmat Unversity's robust lineup of fully online hazardous materials training classes, you can stay up to date with these regulations and more! Whether you are shipping by air, by ground, or by ocean- Hazmat University has a course to suit your needs. Browse our selection of online courses today, or contact us to get started.
Be Confident. Be Competent. Be Compliant.