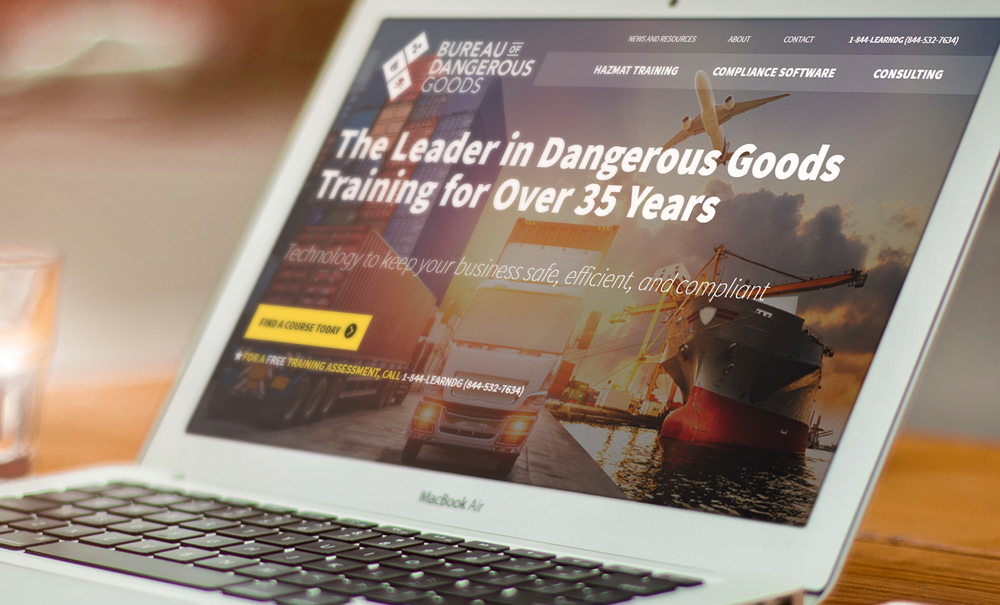 Title 49 of the United States Code of Federal Regulations (49 CFR) mandates Hazardous Materials (hazmat) training for anyone who performs a hazmat transportation or pre-transportation function.. This includes, but is not limited to, the following functions: 
Identification and classification of hazmat based on the risks the materials present and the criteria of the 9 hazard classes

The regulatory requirements pertaining to packing, marking, and labeling hazmat

H

azmat placarding and segregation requirements for transport vehicles

The regulatory requirements related to loading/unloading of hazmat

Completion of the various forms of shipping paperwork that are required to ship hazmat by ground, air, and ocean

The regulations pertaining to prohibited and restricted hazmat

Regulatory exceptions and the circumstances under which they are applicable 

The most common security hazards associated with shipping hazmat and applicable safety measures to take 
If you perform any of the aforementioned functions, you are required to undergo hazmat transportation training. Now, the question is – what type of training do you need? The answer to this question depends on what you ship, how you ship it and where you ship it to. 
Given below is a list of training programs available for professionals who are associated with the transportation of hazmat: 
49 CFR Hazardous Materials Transportation Training
All of the United States and its territories transportation is regulated by Title 49 of the United States Code of Federal Regulations (49 CFR). However, as you will see below, international modes of transportation have additional international requirements, meaning international shipments must comply with both domestic and international regulations for imports and export shipments. That said, ground transportation, that takes place entirely within the United States, is only subject to United States regulatory requirements. As such, ground hazmat training is often referred to as 49 CFR training. It is required that individuals who ship to, from, or within the United States must have the required regulatory knowledge to do so. Therefore, this training is required within 90-days of beginning a Hazmat transportation or pre-transportation function (initial training). It is also required to be renewed at least every three years (recurrent training).
IATA Dangerous Goods Transportation Training
Both domestically and abroad, air transportation is regulated by the International Civil Aviation Organization (ICAO). The very technical regulations set forth by ICAO have been translated into a user-friendly format known as the International Air Transport Association (IATA) Dangerous Goods Regulations (DGR) manual. Therefore, air dangerous goods transportation training is commonly referred to as IATA training. Dangerous goods training for Hazmat employees who ship by air, must occur before that individual performs any Hazmat function and must be renewed every 24 months. 
IMDG Dangerous Goods Transportation Training
All transportation that is conducted via vessels is regulated by the International Maritime Organization (IMO), which publishes a regulatory manual that is called the International Maritime Dangerous Goods (IMDG) code. That is why vessel dangerous goods transportation is usually called IMDG training. Surprisingly the IMDG does not specify the frequency at which recurrent training must occur, it just states that it is a requirement. Therefore, United States hazmat shippers must refer back to the requirements set forth in 49 CFR, which specify that hazmat training must occur within 90-days of taking on a hazmat roll and that the training must be renewed at a frequency of every three years. 
Multimodal Hazardous Materials Transportation Training
This type of training program covers the required regulatory information for more than one mode of transportation. For instance, you can choose to attend an air and ground training program which focuses on the regulations that govern the shipping of hazmat by both air and by ground. Similarly, you can choose to undergo an air and vessel training program, which focuses on the regulations that govern the shipping of hazardous items by air and by vessel. 
Some programs combine the regulations that govern all three modes of shipping (ground, air, and vessel). These are meant for professionals whose job responsibilities include the overseeing of all modes of hazmat transportation and shipping. 
These multimodal Hazmat shipping courses are very convenient for those who ship via more than one mode as they combine material when possible and generally cost less than it would to take two or three individual hazmat courses. 
A Hazmat Training Provider You Can Trust
Hazmat University offers training courses in all modes of transportation (air, ground, and vessel) for both initial hazmat training and recurrent hazmat training. We offer online training sessions that easily allow for remote, self-paced learning that will suit you, whether you absorb information quickly or prefer to take your time. We also offer personalized instructor-led webinars. Our courses were developed by industry leaders with over 45 years of experience and our friendly and knowledgeable staff are just a phone call away. Call us today at (844) 532-7634 or (609) 860-0300 or contact us online.