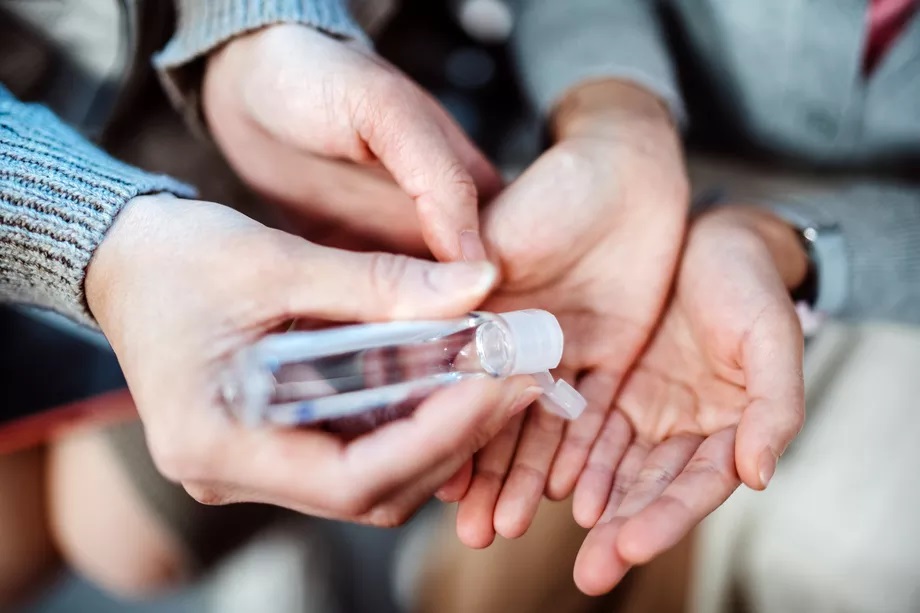 In response to the COVID-19 pandemic, the Pipeline and Hazardous Materials Safety Administration (PHMSA) has announced temporary regulatory relief regarding highway shipments of certain alcohol-based hand sanitizer products. This temporary relief aims to enable faster, easier shipments to areas in dire need of these potentially life-saving products that can stifle the spread of COVID-19. As such, the Food and Drug Administration (FDA) and industry leaders alike submitted requests urging PHMSA to issue some form of emergency relief policy concerning such shipments and, on April 2, 2020, PHMSA did just that. Despite this temporary relief, remaining compliant with your 49 CFR hazmat training is still a top priority.
With compliance in mind, PHMSA was careful when drafting this newly issued Temporary Relief for the Transportation of Hand-Sanitizer policy. For instance, it expires when the COVID-19 public health emergency is over or when 90-days from the date of issuance have surpassed, whichever is sooner (PHMSA did leave renewal options available, as needed). This interim policy also clearly states that the relief contained within it only applies to highway transportation and, per their usual fashion, PHMSA prescribed very specific shipping scenarios in which this temporary policy can be applied. 
What are the Requirements for Shipping Under PHMSA's Temporary Hand Sanitizer Policy?
Although this temporary policy provides urgently needed regulatory relief when transporting hand sanitizers, it most certainly does not provide relief from Title 49 Code of Federal Regulations (49 CFR) hazardous materials / hazmat training requirements. This was another strategic move by PHMSA and it makes perfect sense when you think about it. How would a shipper know how to properly take advantage of the relief provided in this temporary policy if they were not already intimately familiar with the requirements of 49 CFR? Or, how could one ensure that they are compliantly shipping according to the expanded Limited Quantity allowances this new policy offers, if they are unfamiliar with the Limited Quantity Exception itself? 
Analyzing the Temporary Requirements In Depth
In order to further illustrate the point that 49 CFR hazmat training is still essential, even in a time of crisis, here is a brief overview of the requirements of this temporary hand-sanitizer policy:
The mode of transportation must be highway transport and the shipment must occur within the United States. 

Hand sanitizers must be ethyl alcohol OR isopropyl alcohol-based and have an alcohol content NOT EXCEEDING 80%.

 

All packaging must be leak tight and securely closed, secured against shifting, and protected against damage. 

When using

combination packagings,

inner containers must not exceed 1-gallon capacity and they must be secured against movement within the outer package. Additionally, each completed package cannot exceed 8-gallons of hand-sanitizer and must only be marked with the

COMPANY NAME

and the words

"Sanitizer – Contains Ethyl Alcohol"

or "

Sanitizer – Contains Isopropyl Alcohol.

" 

When using

Single packagings

, they must be overpacked and both the single packaging and the

overpack

must be marked with the

COMPANY NAME

and the words "

Sanitizer – Contains Ethyl Alcohol"

or "

Sanitizer – Contains Isopropyl Alcohol.

" In this instance, the containers range in size from 1-gallon to 8-gallons and the overpacks must be secured in the vehicle in a manner that will not shift, move, or break. Containers must also be loaded with the container's closures in the upright position. 

When using single packagings that range in capacity from 8-gallons to 119-gallons, the packaging used must be a DOT or UN specification packaging at the

Packing Group

II performance level (X or Y-rated packaging). The completed packages must be labeled with the Class 3 flammable liquid label and the bill of lading or shipping paper must include the following

Basic Description

: UN1987, Alcohols, n.o.s., Class 3, PG II or PG III as applicable. A copy of the Emergency Response Guidebook (ERG) Guide number 127 must also accompany the shipment, and, if the aggregate gross quantity in a transport vehicle or freight container exceeds 1,001 lbs., the vehicle must be appropriately placarded. 
As you can see, even though this temporary relief relaxes the rules and makes it easier to ship increased quantities of hand-sanitizers by highway, it doesn't necessarily simplify the regulatory language governing such shipments. And, as such, it still requires training for hazmat employees to fully understand and implement these new hand-sanitizer shipping requirements whether it is thorough teaching these specific requirements or adding to the existing 49 CFR training that may already be in place. 
What Training is needed to Comply with PHMA's Temporary Hand-Sanitizer Shipping Policy and 49 CFR Training Requirements?
In the overview mentioned-above, it becomes understandable that 49 CFR hazmat training requirements remain the same as those already described in 49 CFR Section 172, Subpart H.
49 CFR Hazmat training requirements specify that any employee who performs a hazmat function must be trained in the following competencies: 
General awareness/familiarization training-

Which is intended to provide general awareness/familiarization training so that the shipper has familiarity with hazardous materials shipping requirements and is able to identify hazardous materials when they are encountered.

Function-specific training-

The purpose of function-specific training is to ensure that the shipper is provided with training concerning the requirements that are applicable to the functions the employee performs. 

Safety training

– Each hazmat employee is also required to receive safety training.  This competency is often fulfilled by

OSHA Hazard Communication

training, as permissible in 49 CFR. 

Security awareness training-

 Awareness of security risks associated with hazardous materials transportation and methods designed to enhance transportation security are required under this training competency. 

In-depth security training-

This training competency is only required when the hazmat employer is required to have a Hazmat Security Plan per the requirements in 49 CFR §172.800
Conclusion: When shipping under the provisions in PHMSA's Hand-Sanitizer temporary relief policy, one would be required to comply with above training requirements (except for in-depth security training is only required as applicable). It is also worth pointing out that a shipper utilizing the temporary hand-sanitizer policy would, indeed, require function specific training in both the policy itself and/or the Limited Quantity Exception training or shipping by ground training requirements.
Choose a Reputable 49 CFR Online Hazmat Training Provider
Hazmat University has professionals with over 45 years of experience in the hazardous materials/dangerous goods shipping industry. We specialize in hazmat courses for shippers, freight forwarders and supply chain involved in pre and post hazmat transportation functions. 
In this time of increased social distancing, online hazmat training courses have become even more critical to maintaining transportation compliance. That is why, even amidst the COVID-19 crisis, we stand ready to provide essential online training options for hazmat employees on the frontlines of the supply chain. For a limited time, all online hazmat training options are available 24/7 at a 40% discount, with free technical support through December 2020.
Want to see what our courses look like? Click here to view an Interactive Demo. To find out more, call us now (844) 532-7634 or (609) 860-0300 or contact us online. 
A Special Message From Our Vice President, Sonia Irusta