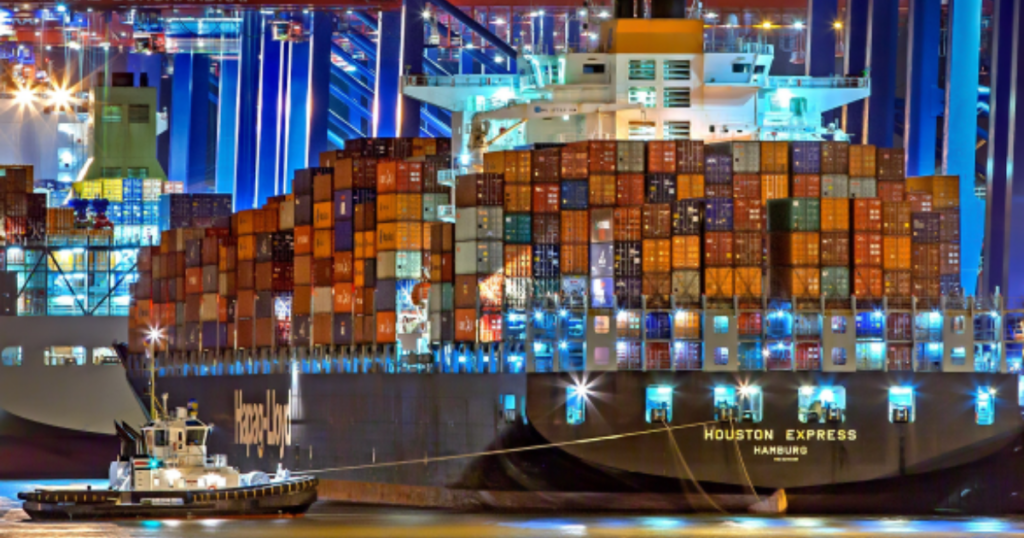 Shipping dangerous goods by ocean can be a risky endeavor. Any error on the shipper's part can result in a dangerous goods transportation incident which can pose a serious threat to the integrity of the transport vessel and endanger the lives of the personnel on board. Other potential consequences of improperly shipped dangerous goods include fines, shipment delays, revocation of dangerous goods shipping rights and possible jail time. 
Furthermore, any spill or leak involving ocean transportation of dangerous goods, particularly substances that are categorized as marine pollutants can be devastating for the aquatic environment. 
This is why dangerous goods shippers, who transport by vessel, are required to comply with the International Maritime Dangerous Goods (IMDG) Code. Which is a set of regulations that are applicable to all shippers and transporters who ship dangerous goods by ocean. As stated in the code itself, these regulations serve two key purposes: 
To reasonably prevent injury to persons or damage to ships and their cargos

To prevent harm to the marine environment.  
The Need for IMDG Training and Certification 
Individuals who are involved in shipping dangerous goods by ocean are required to undergo IMDG training programs that encompass regulatory requirements pertaining to dangerous goods shipments. 
IMDG training certification is required for dangerous goods employees who perform one or more of the following functions: 
Classification and identification of dangerous goods, based on the hazard class they present

Packing and/or selecting the appropriate packaging for dangerous goods transportation 

Marking and labeling of dangerous goods packages for transportation

Preparing required dangerous goods shipping paperwork 

Determining segregation requirements of dangerous goods packages loaded into cargo transport units (CTUs) 

Loading and unloading shipments containing dangerous goods

Selecting or affixing placards on CTUs containing dangerous goods shipments

Blocking and bracing dangerous goods within CTUs and/or completing container certification for CTUS
In addition, IMDG training programs are also needed for freight forwarders, contractors, and other people who are involved in the process of shipping dangerous goods by ocean. 
What are the Objectives of an IMDG Training Program? 
An IMDG training program is designed to educate the dangerous goods shipping community regarding the safe transportation of dangerous goods by vessel. As such, the objectives of an IMDG Training Program should be closely related to the dangerous goods shipping functions mentioned above and should include a minimum of the following shipping and handling requirements: 
Classifying and Identifying dangerous goods 

Understanding the general risks posed by the 9 hazard classes of dangerous goods 

Selecting packagings and/or preparing packages for dangerous goods shipments

Marking/labeling/placarding dangerous goods shipments

Loading/blocking/bracing/segregating CTUs containing dangerous goods

Applying IMDG regulations to shipments containing dangerous goods
When Are You Required to Take IMDG Training? 
Initial dangerous goods training certifications are valid for three years from the date of issuance. When your initial dangerous goods training certification expires, you will be required to take a refresher course. This is known as recurrent training. Successful completion of recurrent dangerous goods training renews your certificate for another three years. 
The IMDG Code requires recurrent certification training to ensure that dangerous goods shippers remain current in their understanding of dangerous goods transportation regulatory requirements, as applicable to the shipping of dangerous goods by vessel. 
There are flexible options when choosing to attend an IMDG certification program, such as:
Self-paced Online Courses

Pre-recorded Webinars

Instructor-led Webinars

Instructor-led Traditional Classroom Courses
Of the various delivery methods, self-paced online programs are generally considered the most convenient and cost-effective option, as they allow you to complete the training and obtain certification at your own pace, in the location of your choice. 
Are You Ready to Begin Your Online IMDG Certification Training? 
Hazmat University offers a full line of online hazmat/dangerous goods training courses, for both initial and recurrent certifications. Our courses provide comprehensive lessons containing the most current regulatory requirements regarding the shipping of dangerous goods by any mode of transportation.
In addition to our impressive online course catalog, we also offer tailored instructor-led webinars and/or instructor-led classroom training which have been suspended for the time being due to the  COVID-19 social distancing requirements prescribed by the CDC.
And for a limited time, you can get up to 40% off your online training, in addition, free 24/7 technical support through December 2020.
To speak with one of our friendly and knowledgeable team members, call us at (844) 532-7634 / (609) 860-0300 or contact us online. 
A Special Message From Our Vice President, Sonia Irusta