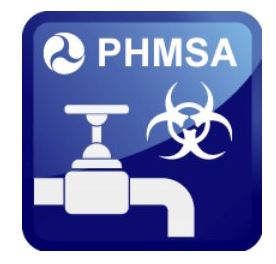 In light of the ongoing COVID-19 public health emergency, on June 24, 2020, PHMSA published notification of extension of their temporary policy for surface transportation of certain alcohol-based hand sanitizers:
https://www.phmsa.dot.gov/sites/phmsa.dot.gov/files/2020-06/Extension%20of%20PHMSA%20Hand-Sanitizer%20Relief.pdf
and of their enforcement discretion policy regarding recurrent Hazardous Materials training:
https://www.phmsa.dot.gov/sites/phmsa.dot.gov/files/2020-06/Extension%20of%20PHMSA%20Training%20Enforcement%20Discretion.pdf
These notices extend the expiration date of both Notices to October 31, 2020, after which full compliance with the 49 CFR HMR requirements will be expected.
With regard to the enforcement discretion regarding completion of recurrent training, PHMSA reminds in their notification that the HMR does not require training to be provided in a traditional classroom setting or through on the job training. Any method of training delivery that covers the required elements of 49 CFR Part 172, Subpart H is acceptable. The methods referenced in their notification include web-based, online self-paced instruction, remotely delivered classroom instruction, on the job training, or combination(s) of those methods, and they encourage the utilization of these methods to ensure hazmat employees are provided appropriate recurrent training.
Throughout this public emergency, the Bureau of Dangerous Goods continues to provide thorough and compliant hazardous materials training through remotely-delivered classroom instruction, as well as online self-paced web-based courses accessible through their online Hazmat University.
Included in course offerings are modal and multi-modal training courses focused on transportation of hazardous materials in Limited Quantities. As the current PHMSA hand sanitizer policy is derived from and expands upon the 49 CFR Limited Quantity provisions, these courses are highly recommended for those involved in transportation of alcohol-based hand sanitizers.
Online Training Programs for Hazmat Shippers and Employees
As the COVID-19 Coronavirus situation continues, we realize that our mission to keep people safe is more important than ever.  Even as businesses continue operating remotely, we understand that supply chain services must continue. Our team is here to support the shippers, carriers, freight-forwarders, and operators who must carry on during these trying times. Our reliable solutions will continue to support our customers requiring hazmat certification training.
Our self-paced online training and instructor-led webinars provide safe, travel-free options to complete your dangerous goods training from the comfort of your home.
We're here to help with regulatory technical support Monday-Friday from 8:30 AM – 5:00 PM EDT at no cost to you.
Need help selecting the right online hazmat training course for your training needs? Our modal and multimodal courses combine lessons containing the latest regulatory information with interactive exercises and quizzes to facilitate compliance with regulatory training requirements. Call us at (844) 532-7634 / (609) 860-0300 or contact us online, and we'll be glad to help you!