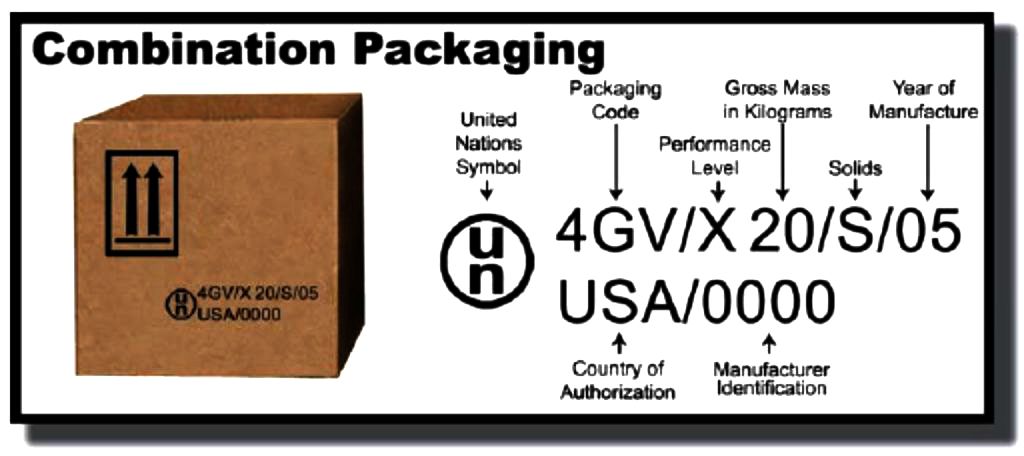 As with anything related to hazardous materials transportation, preparing a package containing dangerous goods is never as simple as it sounds. Regulations such as 49 CFR, IATA and IMDG cover the required relevant requirements for the packaging requirements, and hazmat employees must keep all of them in mind while preparing dangerous goods for shipping. Specific packing regulations are necessary to prevent hazardous material from escaping their containment and causing a potentially deadly incident. With that in mind, here is some information on properly packaging hazardous materials.
The Need for Different Packaging Methods
The term "hazardous materials" covers a range of diverse articles and substances. Each of them has precise requirements for proper handling and shipping that may be vastly different from each other. To illustrate, one method of packaging may work perfectly well with lithium-ion batteries. However, that same method may prove disastrous in trying to contain gasoline.
Shippers need to know a variety of specifications for the proper packaging of each dangerous good. These may include:
Mode of transport package was tested for

Type of shipment (bulk or non-bulk)

Dimensions

Chemical compatibility

Certification from the manufacturer after passing prescribed tests

Filling limits

Packing Group designation (grouping based on the degree of danger presented by the hazardous material)

Internal pressure limitations

Maximum density or specific gravity
Thankfully, hazmat shippers do not need to memorize all the exact particulars on the packaging requirements for every type of dangerous goods packaging. 49 CFR Part 173 provides more details on the precise specifications for each hazardous material's packing.
The Responsibilities of Shippers for Packaging Hazardous Materials
49 CFR also outlines many duties that hazmat shippers must perform throughout the transportation process, including with packing. They must perform the functions listed in 49 CFR 173.24 (as well as 173.24a and 173.24b), as well as making sure that the packaging meets specifications codified in Part 178.
Among their chief responsibilities is checking that the manufacturers of packaging performed their own duties. Manufacturers are required to manufacture, test and mark everything in accordance with 49 CFR, Part 178 . If the package does not me the requirements prescribed it is not authorized, it presents a risk and manufacturers cannot sell them unless they successfully pass all the required tests.
Manufacturers are also responsible for including any instructions that shippers may need to know, and shippers must follow them exactly as written. These include closure instructions, which are becoming infamous as a part of the process that many hazmat employees receive civil penalties for neglecting. Hazmat employees need to assemble and seal the packages properly and with any tools required, or they may have to face fines – and the danger of a hazmat incident.
Learn Packing Requirements with Hazmat Shipping Training
Due to the combination of highly-detailed requirements and the urgent need to follow them to the letter, hazmat packaging can be somewhat complicated. That is why hazmat employees are required to undergo training. Instruction on packaging hazardous materials makes it far simpler for people to understand the relevant regulations and abide by them in their day-to-day work.
Hazmat University offers initial and recurrent training for the shipping of hazardous materials. Our programs include shipping by ground, shipping by air, shipping by vessel, and multimodal shipping, among others. All of them are completely online for your convenience, and they encompass many more subjects than just packing. Check out our course selection and begin your training today.