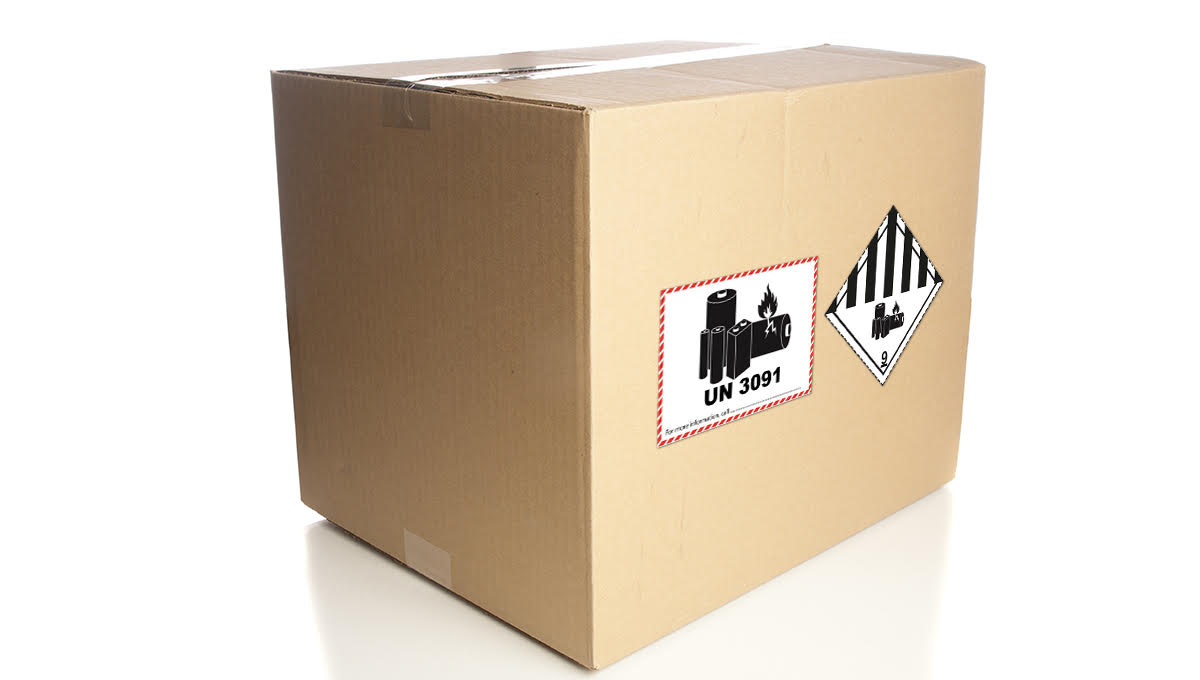 Earlier in September, we listed some of the IATA regulations changes that will become effective in 2019. While we mentioned that specific updates involve the rules regarding lithium batteries, they deserve a more detailed description. IATA – the International Air Transport Association – certainly felt the need for greater clarity on the regulations for this specific hazardous material. To fill this need, they recently released the 2019 Lithium Battery Guidance Document. This document serves as a convenient collection of information regarding all the lithium battery regulations in the newest edition of the ICAO Technical Instructions. That includes the recent changes, which we describe below.
Details on IATA's New Lithium Battery Regulations
Some of the changes to lithium battery regulations are more cosmetic in nature. For example, Paragraph (c) of Packing Instructions 965, 966, 968, and 969 now specifies that "conductive materials within the same packaging" are "electrically conductive." The text regarding segregation requirements for UN3480 and UN3090 battery packages in Paragraph 9.3.2.1.3 has been edited for greater clarity. Packing Instructions 966 and 969 now include limits on the number of spare batteries and cells that can be included with lithium battery-powered equipment.
A more notable change is the addition of two whole new paragraphs. One details the requirements for UN DOT/38.3 Test Reports, which provide data on the testing required for almost all lithium batteries prior to transportation. The other describes hybrid batteries, which contain both lithium ion and lithium metal cells.
Hybrid batteries are also a crucial part of the latest changes to Special Provisions. A213, which is reserved for this type of lithium battery, is one of two new ones added to the IATA DGR. The other is A334, which states that passenger planes may transport lithium batteries – but only if they meet a litany of specific safety conditions. Other changes apply to Special Provisions A88, A201, and A206.
The recent change in the classification of lithium batteries as a Class 9 hazard continues to create changes across the board. The classic old handling label with which hazmat employees may be familiar is no longer allowed for marking and labeling. They must now use the new lithium batteries mark and the new Class 9 label. Additionally, the note under Segregation Table 9.3.A now clarifies that lithium batteries are the only Class 9 materials on there. You can find the revised table and paragraph in the 2019 Lithium Battery Guidance Document.
On that note, a link to IATA's Guidance Document is included in the packing instructions for any package containing lithium batteries and is also included in any of Hazmat University courses.
Learn More with Lithium Batteries Training and IATA Training
Staying caught up with the latest hazardous materials regulations changes, including for lithium batteries, may require a lot of effort. That is why Hazmat University provides online hazmat training that is up-to-date, comprehensive, and yet easy to understand. Among our offerings is a course that focuses specifically on lithium batteries training, and initial and recurrent courses for IATA (ICAO) shipping by air training. Get started with us today!
Get a Jump on 2019 with Our End-of-the-Year Promo Code
Significant updates to both IATA DGR and the IMDG Code, as well as 49 CFR civil penalties amendments, will start being implemented on January 1. There is much to learn. That is why with one year ending and a new one beginning, we are offering an end-of-the-year discount. For a limited time only, use the promo code NEWYEAR19 to get 19% off all online courses. Think of this as a holiday gift and a well-wish for the new year, from all of us at Hazmat University.