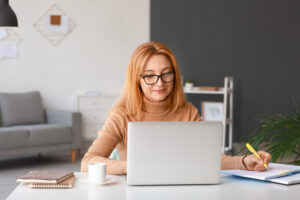 Safe transportation of hazardous materials, such as flammable chemicals, compressed gases, liquid nitrogen, infectious substances, lithium batteries, and radioactive materials to name a few requires proper handling and shipping. The US Department of Transportation has specific hazmat training and record keeping requirements for employees who perform these functions.
At a minimum, federal and international regulations require the selected personnel to handle hazmat to undergo periodic hazmat training. In addition, most of the hazmat handling and shipping functions may also require function-specific training for the specific mode(s) of transportation as well as security and safety training.
Undergoing the required hazmat training increases the safety of employees as well as others, helps in protecting the environment, and reduces damage to property. Hazmat training also helps enhance employee skills and business productivity, lowers operating costs and losses, increases compliance, and improves the organization's profit bottom line.
According to Title 49, Code of Federal Regulations (49 CFR), hazmat employees must undergo general awareness training within 90 days from being determined hazmat employees, they must also receive training every three years after their initial training has been completed.
Benefits of Hazmat General Awareness Training
Understanding General Concepts
A hazmat specialized training course for whichever mode of transport you will be involved in shipping is necessary, of course. With that said, general awareness training lays the foundation for your understanding of the concepts that underpin all hazardous materials training. You need this knowledge in order to truly understand everything else. Undergoing more specialized training is determined by the job functions the employees will perform.
To give an example: Hazmat University's IATA Training will teach you the specific rules of the International Air Transport Association's (IATA) Dangerous Goods Regulations (DGR). It will be an in-depth course for those performing functions that involve, classification, identification, packing marking, labeling and documentation for air shipments. However not everyone requires all of these in-depth functions therefore a general awareness and recognition training might be applicable and will provide general knowledge on what dangerous goods are by giving a definition and listing examples of the nine hazard classes of dangerous goods as defined by the hazardous material regulations. The course will also provide a general overview of the various compliance requirements.
Knowing What Applies to Everything
Different sets of hazardous materials regulations govern different modes of transportation – naturally, anyone involved in transporting hazardous materials by vessel does not need to comply with all the rules that the IATA DGR insists must be applied to transport by air.
Based on this, there are some commonalities shared between these sets of regulations and certain practices that federal and international regulations mandates require for anyone handling hazardous materials, regardless of the mode of transportation. General awareness training is not divided into separate programs for transport by ground, ocean, or air because it provides information that all hazmat employees must be familiar with.
Staying Compliant with the Regulations
According to the DOT, all hazmat employees as defined in 49 CFR § 171.8 are required to undergo training – including general awareness & recognition training. (To learn about all the hazmat training requirements, check out HMR Subpart H of Part 172.) This enables hazmat employees to familiarize themselves with the relevant Hazardous Materials Regulations (HMR).
In addition to 49 CFR, other dangerous goods shipping regulations internationally also require hazmat employees to obtain this type of training. These requirements have been established by the IMO's International Maritime Dangerous Goods (IMDG) Code and IATA's Dangerous Goods Regulations (DGR).
Both hazmat employers and employees who handle and ship/transport hazardous materials may be subject to potential legal action and significant monetary fines for non-compliance if it's found that they have failed to acquire the necessary hazmat training or willfully ignored hazmat handling and shipping regulations.
Advantages for Hazmat Employers
Hazmat regulations continue to undergo periodic changes and updates. Training employees to follow the hazmat regulations is critical to reducing and preventing shipping incidents in air, ocean, or ground transportation. Apart from maintaining compliance and ensuring hazmat employee safety, general awareness training as well as function-specific hazmat training delivers a positive impact on the employer's business which is critical in the age of inflation.
The risk of hazmat accidents and injuries reduces when the workplace is safe and compliant. This can lead to fewer lost work days and a reduction in insurance premiums. The employer's commitment to employee safety also helps improve employee loyalty and commitment, resulting in lower employee turnover and increased productivity.
These are only a few ways you can benefit from hazmat general awareness training, and there is certainly much more you can gain. Hazmat University provides its own annually updated program for this, as well as other online training courses to suit the needs of most hazmat employees.
The Need for Hazmat General Awareness Training
Having a broad understanding of the hazardous materials regulations (HMR) is vital for anyone that works with or around hazmat. It not only includes employees involved directly in the shipping of hazardous materials, but also those who handle, load, package, or document these materials as well as those who could come into contact with hazmat at some point during the course of their work.
Hazmat General Awareness training familiarizes the employees with critical issues, such as the identification of hazardous materials from the labels and having the basic knowledge of how to respond in a hazmat-related emergency. At the same time, employees with this training can also identify undeclared hazardous materials that may be sent or received at any stage of the supply chain.
All employees, freight forwarders, and others associated directly or indirectly with hazmat transportation should ideally receive general awareness training. This may include managers, warehouse workers, postal or mail room employees, sales and marketing personnel, and receptionists working at an organization dealing with hazmat shipping.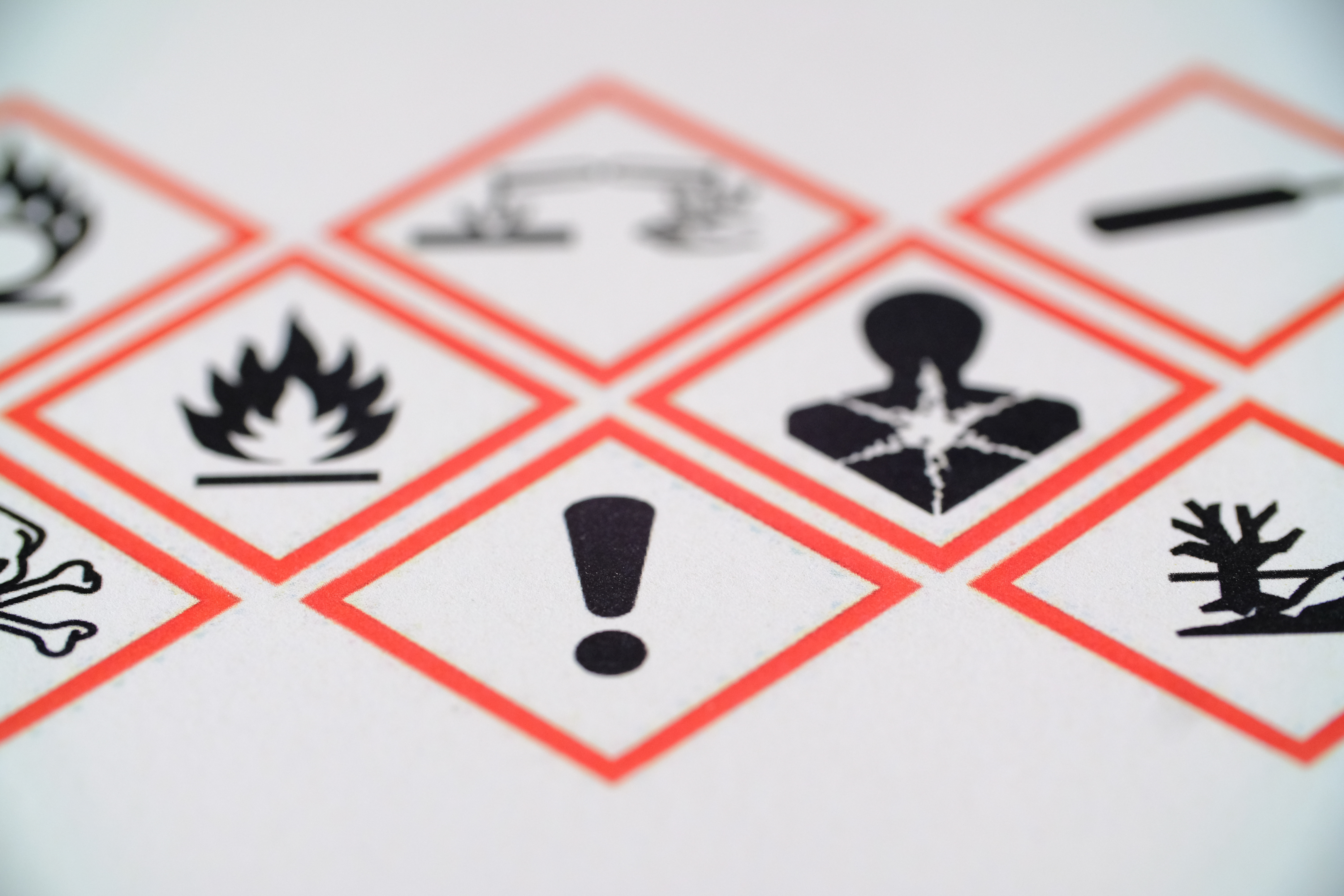 Hazmat University Offers Online, Self-Paced Hazmat Training
To support hazmat employers and employees in meeting regulatory compliance requirements, Hazmat University provides an online, self-paced General Awareness Training course. This comprehensive, accurate, and student-friendly online training course has been created with the aim to familiarize course participants with the latest HMR regulations and requirements associated with the transportation of hazardous materials or dangerous goods.
Hazmat University's professionally designed online coursework will empower hazmat employees and others associated with hazmat shipping with the knowledge required to correctly recognize materials and goods in the transportation workplace, and act appropriately in compliance with domestic as well as international hazmat shipping and handling requirements.
Upon completion of Hazmat University's online training course, the participants should be aware of the:
The regulatory definition of hazardous materials and dangerous goods
An overview of hazmat regulations and training requirements
Fines and penalties for non-compliance
Classification
Identification
Packing
Labeling
Marking
Documentation (Shipping papers)
Placarding
Emergency response, safety, and security
In addition to the 49 CFR federal regulations for hazmat shipments by ground, the coursework will also familiarize participants with the requirements set forth in the IMDG Code transport by vessel and IATA DGR transport by air.
Finally, the training from Hazmat University also covers Safety and Security Awareness so that the course participants gain awareness of the risks associated with hazmat shipping and the situation awareness required to identify, react to, and prevent such risks.
Our hazmat certification online courses are designed to be easy to use, engaging, and experiential for hazmat employees. Our industry-leading, one-of-its-kind Dynamic Learning Environment will make your hazmat online training a breeze. To learn more about Hazmat University's latest online hazmat training courses or to speak to one of our knowledgeable and friendly representatives, call at (844) 427-0167 or contact us online.
Be Confident. Be Competent. Be Compliant