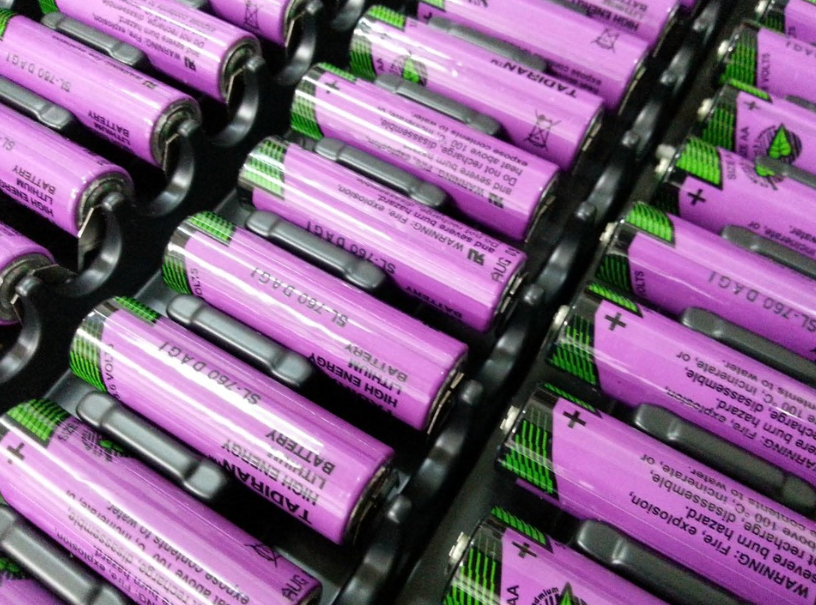 Lithium batteries are used to power an exceptionally wide range of devices – from cell phones to electric vehicles. They are classified and regulated as a hazardous material under the U.S. Department of Transportation's (DOT's) Hazardous Materials Regulations (HMR; 49 C.F.R., Parts 171-180) due to the chemical and electrical hazards they pose. So, they need to be handled and shipped with great caution. 
The Risks Involved in Shipping Lithium Batteries 
If lithium batteries are not packaged and stored properly, or if they are mishandled in any way, they might overheat, short out, or incur physical damage. A lithium battery is susceptible to thermal runaway, a chain reaction leading to a violent release of its stored energy which in turn can result in a fire. The electrolyte contained in lithium batteries is extremely flammable. So, if a battery gets ignited or explodes, it can be difficult to extinguish the fire. 
The fire resulting from a lithium battery explosion – depending on the size of the battery and the conditions under which it is being transported – can not only damage the package, but other cargo as well. If not extinguished right away, the fire can damage the transport vehicle, aircraft or vessel transporting the cargo, which can result in massive property damage and endanger lives as well. 
This is why the US DOT and international regulations have strict laws in place with respect to the classification, packaging, marking, labeling, documentation, and shipping of lithium batteries. In addition to this, participants who are involved in the process of shipping lithium batteries are also required to undergo hazmat training programs as well. 
Who Needs to Undergo Lithium Battery Training Programs? 
Shippers, freight forwarders, and/or hazmat employees who are involved in any capacity in the handling and shipping of lithium batteries and equipment that contain or are packed with lithium batteries are required to undergo lithium batteries training. 
The term 'hazmat employee' in this context refers to anyone who performs one or more of the following functions also known as pre-transportation functions.
Pre-transportation function means a function specified in the HMR that is required to assure the safe transportation of hazardous material in commerce, including:
Determining the hazard class of hazardous material.

Selecting a hazardous materials packaging.

Filling a hazardous materials packaging

Securing a closure on a hazardous materials package or container 

Marking a package to indicate that it contains hazardous material.

 Labeling a package to indicate that it contains hazardous material.

Preparing a shipping paper.

Providing and maintaining emergency response information.

Reviewing a shipping paper to verify compliance with the HMR or international equivalents.

For each person importing a hazardous material into the United States, providing the shipper with timely and complete information as to the HMR requirements that will apply to the transportation of the material within the United States.

Certifying that a hazardous material is in proper condition for transportation in conformance with the requirements of the HMR.

Loading, blocking, and bracing a hazardous materials package in a freight container or transport vehicle.

Segregating a hazardous materials package in a freight container or transport vehicle from incompatible cargo.

Selecting, providing, or affixing placards for a freight container or transport vehicle to indicate that it contains hazardous material.
It should be noted that lithium batteries training is required for everyone who is involved in the shipping process – irrespective of whether the batteries are transported by air, ground, or vessel. 
The content of the training program, however, might differ depending on whether you transport the lithium batteries by air, ground, or vessel. If, for instance, you transport the batteries by air, you need to undergo a lithium battery training program that focuses on the International Air Transport Association Dangerous Goods Regulations (IATA DGR). 
If you, on the other hand, transport lithium batteries by vessel, you need to undergo a training program that focuses on the International Maritime Dangerous Goods (IMDG) Code. 
You can also choose to undergo a comprehensive training program that covers all the regulations pertaining to shipping lithium batteries by air, ground, and vessel known as multimodal dangerous goods training.
Consequences of Failing to Comply with DOT Regulations
Companies that fail to comply with DOT and International regulations regarding the transportation of lithium batteries might be subject to civil and criminal penalties. Therefore, it is extremely important for lithium battery shippers to undergo the necessary training programs and stay up to date on the regulations that need to be followed, in addition to safety measures that need to be taken while shipping lithium batteries. 
Online Lithium Battery Training Programs for Lithium Battery Shippers, Agents, and Carriers
Hazmat University provides online hazardous materials and dangerous goods training for all modes of transport and materials requiring function-specific training such as lithium batteries and limited quantities. Our online courses are designed to comply with the domestic US and international regulations for shipping dangerous goods. To learn more, call us at (844) 532-7634 / (609) 860-0300 or contact us online and/or visit our course detail pages for more information.
Hazmat University's online training is accessible on your phone, tablet, laptop or PC 24/7– so get comfortable and get compliant!