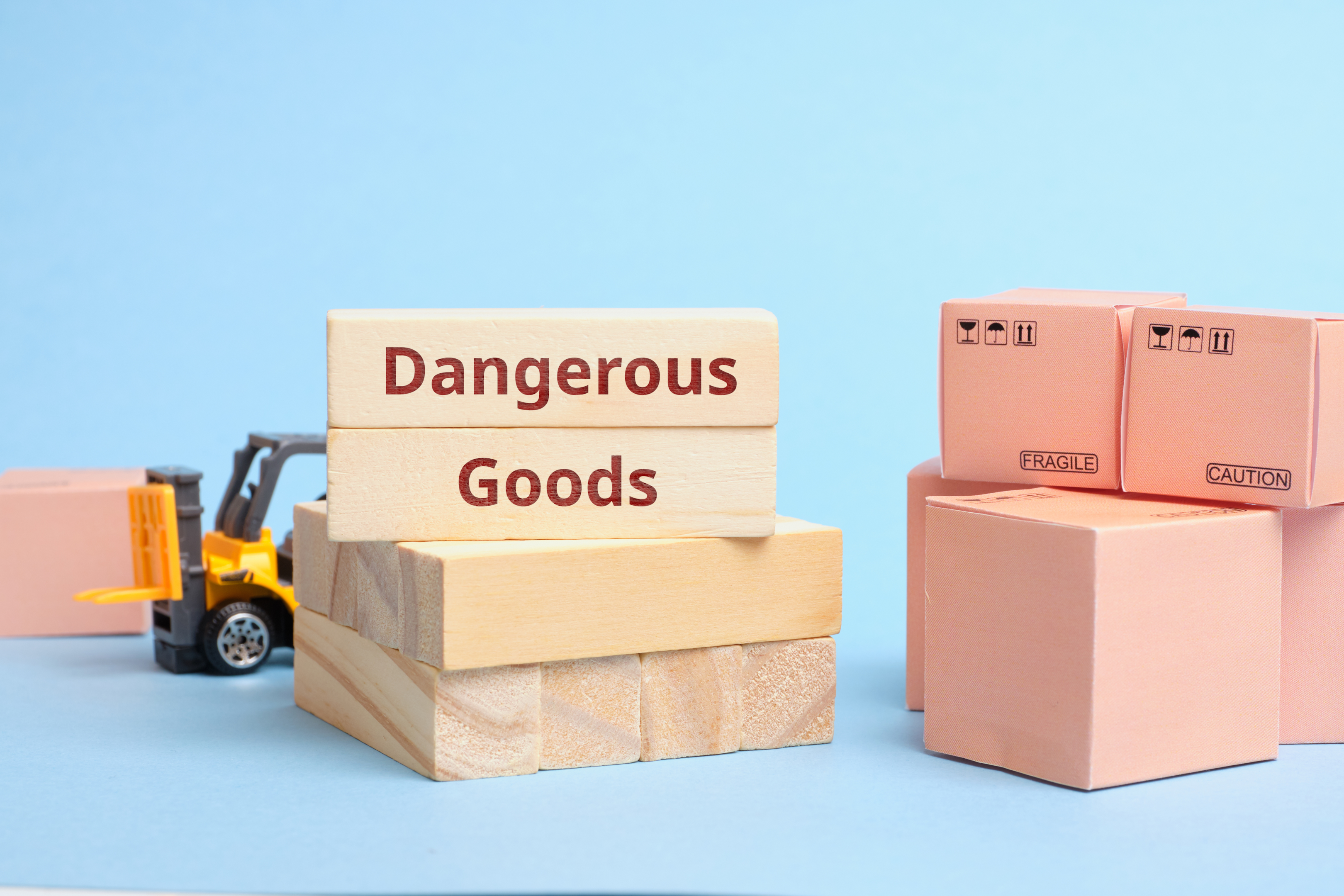 Working with dangerous goods in any capacity requires a thorough understanding of the dangerous goods regulations that govern this industry. It is important for hazmat professionals to stay up-to-date on these regulations and any changes or amendments, as noncompliance can be costly.
Luckily, there are plenty of resources available to help hazmat professionals keep their training up to date, such as Hazmat University's online training courses. These courses are fully updated with the latest PHMSA and IATA changes and amendments, which ensures users comply with initial or recurrent training requirements.
This blog is your friendly reminder that these new PHMSA and IATA regulations will officially become the law of the land come January 1st, 2023.
Get ready to face the new year with confidence, competence, and compliance! Read on for the key updates that IATA is rolling out in their 64th Edition Dangerous Goods Regulations (DGR), as well as changes associated with the PHMSA Final Rule HM215P.
New IATA Changes That Affect the Process of Shipping Dangerous Goods
The IATA has published a list of changes and amendments to the DGR manual for the 64th edition, with mandatory compliance starting on January 1st, 2023. Some of the notable items include:
Mobility aids (battery-powered): Revisions have been made to identify that removal of batteries is only necessary when the mobility aid design does not offer sufficient protection against potential battery damage.
Mixtures or substances classified as corrosive should be earmarked as Packing Group I when test results don't suggest a different packing group.
New provisions for lithium batteries shipped by air via cargo aircraft have been added to account for transportation risks associated with large quantities of lithium-ion cells or batteries being shipped together in one package.
New provisions have been added relating to large packages exceeding oversize limits imposed by airlines and freight forwarders due to size limitations in cargo compartments.
The definitions of "inner packaging" and "outer packaging" have been revised in order to clarify what constitutes each type of packaging and when they must be used together in accordance with the applicable regulations.
 The IATA has also revised the criteria for classifying a package as "excepted" when it contains dangerous goods, which is important to consider when shipping hazardous materials.
It is clear that IATA continues to make significant changes and updates to its DGR regulations year over year, and staying on top of these changes will require vigilance and dedication.
Please note, the list above does not represent every single change Hazmat employees will need to be aware of.  For the most accurate and comprehensive information regarding the complete list of changes, the IATA DGR 64th Edition will need to be purchased. To learn more click here.
Why Do These IATA DGR Changes Matter?
It is important for hazmat professionals to understand these changes to stay compliant with their respective organization's policies and procedures and federal regulations governing hazardous material shipments.
That is why it is so important for hazmat employees to take advantage of all available resources—such as Hazmat University's online training courses—to stay informed on any new developments or amendments related to hazardous materials regulations.
By taking proactive steps to stay informed on IATA DGR changes, hazmat professionals have the best chance at complying with IATA regulations. This will ensure that hazardous materials can continue to be safely transported from one point to another without disruption or harm.
PHMSA Final Rule HM215P
The Pipeline and Hazardous Materials Safety Administration (PHMSA) has announced the Final Rule HM215P, which is intended to amend the Hazardous Materials Regulations (HMR), align it with international regulations and standards, and streamline the process of transporting hazardous materials within the country as well as to other parts of the world.
This is arguably one of the most impactful updates the hazardous material regulations has seen in recent years and will surely affect the industry as we head into the new year.
Key Changes Associated With the PHMSA Final Rule HM215P
Along with an overall alignment with international regulations and standards, and streamlined processes for transporting hazardous materials within the country as well as to other parts of the world, the PHMSA Final Rule HM215P carries the following implications:
With their Temporary Certification granted under Transport Canada's Dangerous Goods Regulations, operators now have the ability to transport hazardous materials by both road and rail throughout the United States.
In response to the transportation of vital packages such as COVID-19 vaccines and pharmaceuticals, PHMSA has enacted a Final Rule HM215P that includes an exception for lithium batteries contained in equipment. This special consideration enables devices like data loggers and cargo trackers powered by battery power to be part of this necessary journey.
Intermediate Bulk Containers (IBCs) with a capacity of 1,500 liters or less can now benefit from an improved design process – the minimum thickness requirements previously in place have been removed. This offers manufacturers and customers greater scope for innovation to create robust solutions that meet demand without being bound by outdated standards.
No longer confined to sea vessels, businesses are now able to transport their stabilized fish meal and fish scrap by passenger and cargo aircraft – enabling them to deliver goods faster than ever before.
The Hazardous Materials Table (HMT) has been updated to include a novel entry – UN 3549 Medical Waste Category A. This practical solution was designed specifically for solid medical wastes which do not conform with existing entries or classes and serves as an industry-aligned way of shipping such materials consistent with international standards.
The safety requirements surrounding hazmat packages, intermediate bulk containers, and portable tanks have been brought into sharper focus with updates to the definition of Self-Accelerating Decomposition Temperature (SADT) and Self-Accelerating Polymerizing Temperature (SAPT). These modifications are designed to better protect handlers by specifying a minimum temperature threshold at which polymerization or decomposition may start.
Regulations on the transportation of materials containing marine pollutants have been updated to provide shippers with more flexibility when documenting and marking shipments. This change ensures that all vessels, regardless of their cargo load, are equipped to meet environmentally responsible standards while in transport.
The PHMSA has taken extra precautionary measures to ensure the safe transport of nitrocellulose, by introducing a series of stability tests- such as the methyl violate paper test and Bergmann-Junk test.
To learn more about HM215P click here.
Stay Up To Date With Dangerous Goods Regulations With Hazmat University

Keeping up with safety requirements related to hazardous material transport can be overwhelming at times, but it doesn't have to be! Hazmat University's online training courses provide comprehensive instruction on all aspects of hazmat transport laws and regulations, including any recent updates or changes made by organizations like the IATA and PHMSA.
By taking advantage of these resources, you can ensure that you are always up-to-date on your knowledge and remain compliant with safety requirements so that your hazardous material shipments will always be both safe and successful! In our Dynamic Learning Environment, which also launches January 1, 2023, staying up to speed with the ever-changing hazmat landscape is now easier and more enjoyable than ever.
Contact us today to learn more!
Be confident. Be competent. Be compliant.