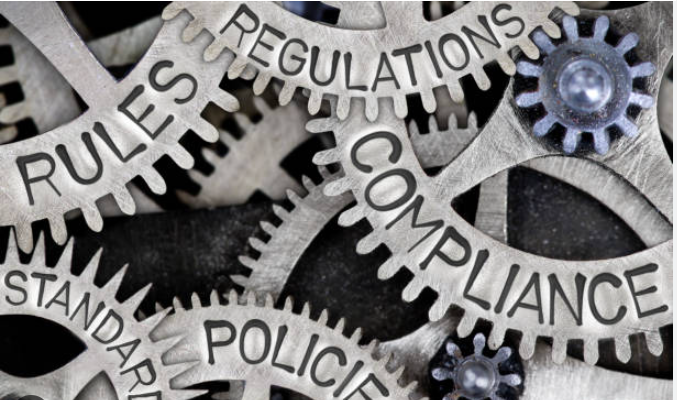 Hazmat University recognizes the importance of confidence, competence, and compliance in the hazmat shipping, handling, and transportation industry. Our online hazmat training courses are designed to fulfill initial or recurrent online training requirements in sync with the latest hazmat guidelines and regulations. Hazmat employees, freight forwarders, shipping agents, and others involved with handling and/or shipping of hazardous materials or dangerous goods by air, ocean or ground can take the most updated online hazmat training from Hazmat University in a flexible, learner-friendly, and experiential digital environment. Read on to see how the latest regulations may affect you!
PHMSA Proposal Overview
PHMSA published an Advanced Notice of Proposed Rulemaking (ANPRM HM-265A) with the goal of modernizing regulations to improve safety and efficiency.  A list of more than 40 topics was provided in proposal for stakeholders to comment on.
Some of the topics come from the 2017 regulatory reform notice by the Secretary of Transportation to modernize the entire transportation system.  Rulemakings have already been published as a result of Secretary's initiative including HM-219A and B (response to petitions from industry), HM-233G (conversion of special permits), HM-215O (Harmonization with international regulations), and HM-265 (modal specific amendments to improve safety).
In its proposal, PHMSA states that they are constantly reviewing the regulations with the intention of modernizing and increasing efficiency.  They do this through several avenues including petitions for rulemaking from the public, incorporating special provisions that may be useful to wider industry, participation in international committees such as ICAO, IMO and the UN.
The hazardous materials regulations are a risk management system that is prevention oriented. As new technologies are developed, our understanding of the risks in transportation may change. Over the years, PHMSA has seen improvements in packaging, hazard communication and incident minimization through advancing technologies. While PHMSA recognizes that new technologies may reduce the costs and burdens to the regulated, they are focused on protecting people and the environment.
PHMSA is soliciting comments on the safety, environmental, and economic impacts of regulatory modernization initiatives suggested by the regulated community and other stakeholders.  Comments are due October 3, 2023. You may submit comments identified by the docket number PHMSA–2019–0031 (HM–265A) through Federal eRulemaking Portal: https://www.regulations.gov and follow the online instructions for submitting comments.
The topics PHMSA is requesting comment and/or data on are listed below:
Evaluation of Carrier Maintenance of Emergency Response Information
Non-bulk Packaging, IBC, and large Packaging Periodic Retest Extension
Use of Non-Bulk Package Test Samples for Multiple Uses
Aerosol Classification Alignment
Residue IBC Exceptions
Requirements for Damaged, Defective, or Recalled Lithium Cells and Batteries
Sampling and Testing Program for Unrefined Petroleum-Based Products
Basic Oil Spill Response Plan Applicability
Standards Incorporated by Reference Update
Ex-Number Display Requirements
Section 173.150 Ethyl Alcohol Exception
Limited Quantity Training Exception
Exceptions for Small Quantities of Division 4.3, PG I Material
Recycling Safety Devices
Creation of Basic Description and Shipping Description Definitions
Removal of the 60-Day Renewal Requirement for Approvals and Special Permits
Design Certifying Engineer Experience
Oxidizing Gases by Air
Part 176 Vessel Requirements Update
LTD QTY Shipping Paper Exception by Vessel
Convention for Safe Containers Data Plate and Inspection Requirements
Identification of Freight Containers in Rail Transportation
Exceptions for Rail Transport of Lithium Batteries for Purposes of Recycling or Disposal
Tank Car Manway Inspections
Acid Resistant Manways for DOT 111A100W5 Tank Cars
Tank Car Thermal Protection Standard
Unoccupied Locomotive Train Placement
Offering a Tank Car After Qualification Expiration
Non-Destructive Examination
Updating Requirements for Transporting Hazardous Materials on Passenger Carrying Motor Vehicles
EPA 27 Test Method for Cargo Tanks
Mounting Pads for Cargo Tank Damage Protection Devices
Cargo Tank Hydrostatic Test Medium
Cargo Tank Thickness and Corrosion Inspection Requirements
Remove Exceptions for Cargo tank Inspections
Segregation of Detonating Explosives for Highway Transportation
Cargo Tank Reflectivity
Cargo Tank Registered Inspector Training and Qualification
Cargo Tank Design Certifying Engineer Training and Qualification
Cargo Tank Registered Inspector Verification and Documentation
Cargo Tank Design and Certifying Engineer Verification and Documentation
Cargo Tank Registered Inspector Revised Definition
Cargo Tank Design Certifying Engineer Revised Definition
NTSB Safety Recommendations R-20-1 to R-20-4
Placard Display on Intermediate Bulk Containers
Emerging Technologies
Discover a Comprehensive Range of Online Hazmat and Dangerous Goods Training Courses at Hazmat University
With nearly two decades of industry-leading experience, Hazmat University is the go-to source for self-paced online hazmat training. Our professionally designed online hazmat training courses cater to hazmat employees, shippers, and supply chains, ensuring the latest training in hazmat best practices.
We offer an experiential learning approach through our online hazmat classes, featuring self-guided knowledge checks, conversational video training, voice-recorded slideshows, and interactive elements that make learning a breeze.
When you register for one of our online hazmat training courses, rest assured that you'll receive the most up-to-date content. Our training incorporates the latest version of the United States Title 49, Code of Federal Regulations (49 CFR) for the transport of non-bulk hazardous materials by ground.
For shipping by air, our courses feature the most recent edition of the International Air Transport Association's (IATA) Dangerous Goods Regulations. Likewise, our courses focusing on shipping by ocean utilize the latest updates from the International Maritime Organization's (IMO) International Maritime Dangerous Goods Code (IMDG).
If you have any questions regarding our training courses or need assistance in selecting the appropriate online hazmat training for your needs, don't hesitate to reach out. Call us today at (844) 427-0167 or contact us online for more information and guidance. Hazmat University is here to provide you with the knowledge and expertise required for safe and compliant hazmat handling and transportation.
Be Confident. Be Competent. Be Compliant.