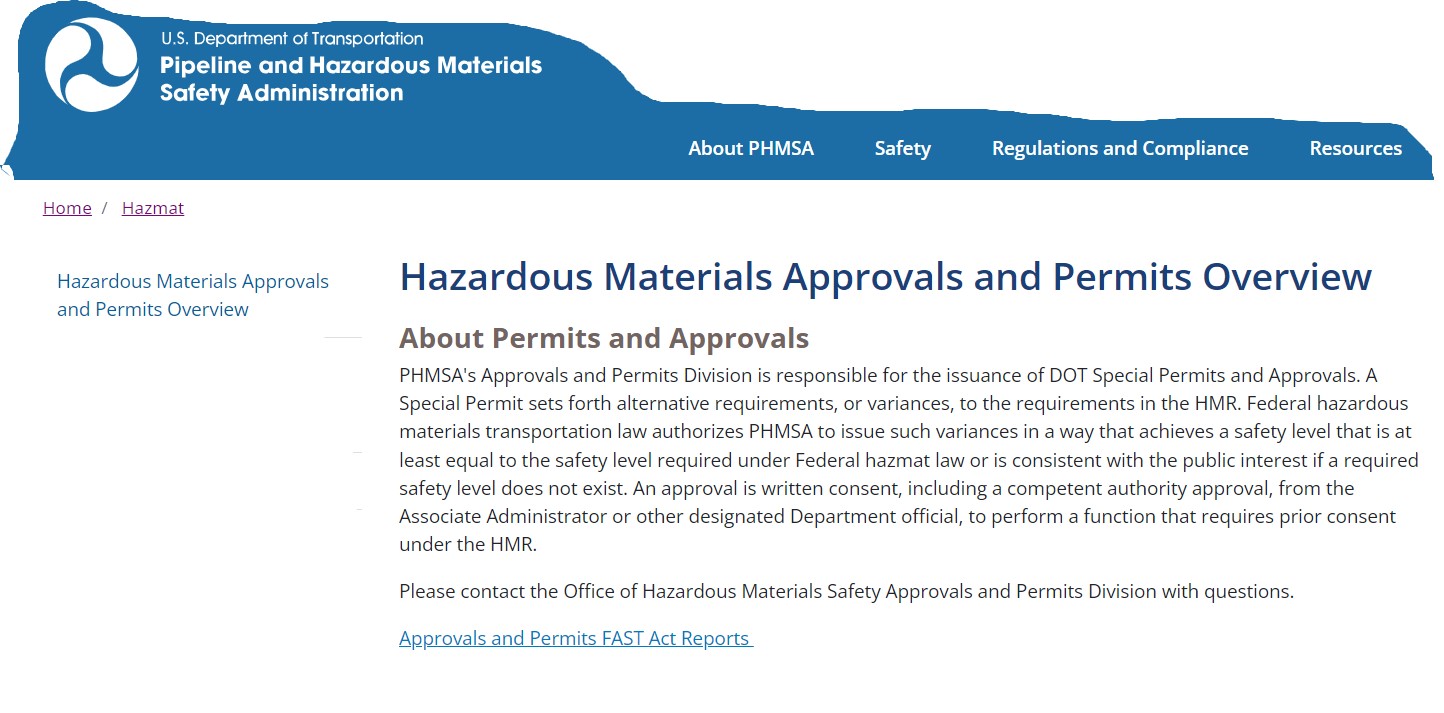 At Hazmat University, we provide comprehensive courses for online hazmat training, catering to both initial and recurrent training in accordance with 49 CFR, IATA and IMDG regulations. In line with DOT regulations, it is mandatory for hazmat employees to undergo training every three years. Our latest online courses are designed to help you fulfill DOT's recurrent hazmat training requirement as specified in 49 CFR  Subpart H.
The dangerous goods regulations are a system of requirements that, in conjunction, prevent accidents and incidents that result in injury and damage to property or worse. One of the key pieces of the system is the training of hazmat employees.
Without proper training, hazmat employees do not have the tools they need to read and understand the requirements of the regulations and perform their jobs to the best of their ability. Lack of an adequate training program causes safety issues, delays in shipments and possible fines.
One of the areas of training often overlooked at companies is training on the use/requirements of a special permit. Many companies use special permits to ship materials that may otherwise be forbidden or ship materials in a way that isn't recognized by the regulations.
What is a Special Permit?
In 49 CFR §171.12, a special permit is defined as a document issued by the Associate Administrator, the Associate Administrator's designee, or as otherwise prescribed in the HMR, under the authority of 49 U.S.C. 5117 permitting a person to perform a function that is not otherwise permitted under Subchapter A or C of this Chapter, or other regulations issued under 49 U.S.C. 5101.
The special permit includes the name and address of the permit holder and requirements for preparing the shipment. The special permit is required to be sent with the shipment and noted on the shipping paper.
What are the Training Requirements for Special Permits?
49 CFR §172.704(a)(2) requires that each hazmat employee must be provided function-specific training concerning requirements of the hazardous material regulations or exemptions or special permits—that are specifically applicable to the functions the employee performs.  The training can be incorporated into a company's function specific training program or presented separately if all training requirements are met. Remember, employees must be tested on topics covered in a training session.
Recurrent training is required every three years or when the terms of the special permit change.
Hazmat University is the #1 Choice for Online Hazmat Training to Reliably Meet Your Safety and Compliance Requirements
The DOT's Special Permit program enables those involved with hazmat shipping, handling and transportation by ground, air, or ocean to explore innovative or alternative approaches for transporting hazardous materials. This mechanism offers some relief while increasing the requirements specifically to packaging design and more expedited route compared to the standard processes.
At Hazmat University, our online training courses for hazardous materials cover a wide range of topics and provide the latest insights into regulations concerning the shipment of dangerous goods. Whether you require initial or recurrent training, our up-to-the-minute online courses empower you to attain compliance and confidence. Our training modules feature interactive exercises and engaging quizzes designed to enhance understanding of the current regulatory mandates, ensuring adherence.
Our online hazmat training content is developed and continuously updated by instructors with extensive experience within the hazmat shipping sector. These professionals vigilantly track regulatory changes, ensuring that our training remains current. Our specialization lies in online hazmat training courses designed for shippers, freight forwarders, and employees engaged in tasks governed by the hazardous material regulations.
If you have questions regarding any online hazmat training courses of Hazmat University or wish to speak to a knowledgeable representative, give us a call at (844) 427-0167 or fill out this contact form.
Be Confident. Be Competent. Be Compliant.