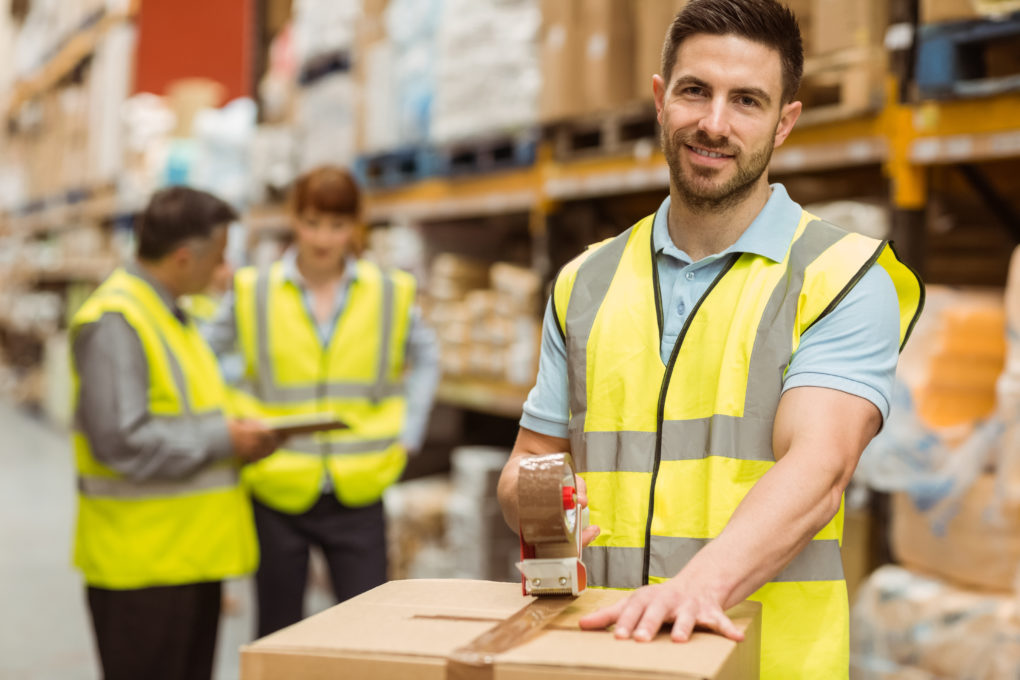 Throughout our blogs, we have touched on many aspects of the hazmat transportation process. Topics have ranged from packaging to marks and labels to classification, among many others. Our goal with every post is to be informative. However, no one should consider themselves an expert solely for reading our articles.
Of course, experts on hazardous materials regulations do exist, and they provide crucial oversight for many companies involved in dangerous goods shipping. If you run a company that handles hazardous materials, you may want to employ hazmat professionals as well. Here is some information on the benefits of this practice.
Different Titles for Hazmat Professionals
First, we should clearly define what we mean by "hazmat professionals." These people are not ordinary hazmat employees. They have acquired extensive knowledge from years of experience – the more of both, the better. They reinforce that knowledge by taking and retaking their training every few years, as required by federal regulations. These individuals are uniquely qualified to manage a hazmat transportation program within a hazmat shipping company.
Hazmat professionals, like any other type of professional, may have different titles based on a number of factors. Hazmat professionals can also climb the ranks as they gain more experience. Here are a few different titles they may have:
Certified Dangerous Goods Professional (CDGP) – a recognized expert in all forms of the transportation of dangerous goods, compliant with the regulations for all major organizations. This role requires a minimum of five years of experience.

Certified Dangerous Goods Trainer (CDGT) – a CDGP skilled not just with compliance but with teaching compliance. Must already have the titles of CDGP and Certified Environmental Trainer (CET).

Dangerous Goods Safety Advisor (DGSA) – this title is specific to professionals in countries that are members of the European Agreement Concerning the International Carriage of Dangerous Goods by Road (ADR). DGSAs are tasked with monitoring and advising on any undertakings involving hazardous materials. They must achieve a vocational training certificate.

Hazardous Materials Transportation Manager (HMTM) – an expert who advises a company on proper compliance for every step of the hazmat shipping process. Like with CDGPs, this job also requires five years of experience in any field involving the handling of hazardous materials.

Environmental Health and Safety Professional (EHSP) – a professional who establishes rules in the workplace, which is typically a government agency, so employees can comply with regulations and maintain environment safety. The position requires a master's degree in a related field and at least a year of experience.
Why Have a Compliance Program?
Every step of the shipping process, no matter how seemingly small, is rigidly governed by regulations. Employees must follow every letter to the word, no matter how precise the specifications may be. However, less experienced hazmat employees cannot be expected to remember all the regulations from memory. Their job is all the more difficult because even an "understandable" failure to recall specific regulations can still prove disastrous if their error is not swiftly and adequately remedied.
That is why companies should hire professionals to create and run a comprehensive hazmat regulations compliance programs. These people have years of experience in this world of hazmat and dangerous goods transportation and the certifications to prove it. They can be counted on to know the exact details of hazmat regulations or if not are very fluent in performing the research necessary to find the answers. They can also be entrusted with the responsibility of spotting mistakes. Also important is that they can provide much-needed guidance to new employees. Hazmat professionals are not just responsible for safeguarding hazmat transportation today, but also mentoring the professionals of tomorrow.
Of course, the first step that all hazmat professionals make in their distinguished careers is undergoing training. Hazmat University helps shipping companies provide their employees with that much-needed initial or recurrent training. Our programs are comprehensive and completely online. We encourage you to sign up for our regulatory updates and newsletters if you have not already done so and save 15% now.